TRY THE BEST COFFEE ON EARTH
We're proud to provide this limited time offer to introduce you to great tasting, sustainable coffee.
Fully Compostable
PODS FOR KEURIG
20 Compostable Pods for Keurig

FREE Campfire Mug

plus FREE Shipping
Only
$8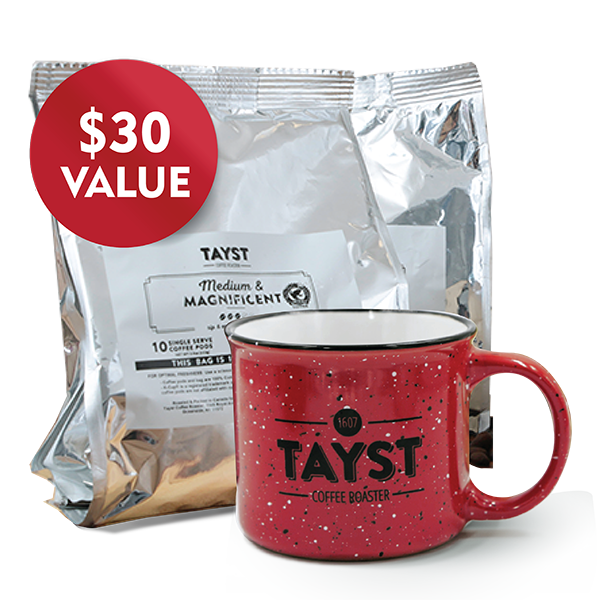 100% Compostable Pods
Provides Nutrients Back to the Earth
Biodegradable bag is made from plants
Freshly Roasted
Ground Coffee
Can of Freshly Ground Coffee

FREE Campfire Mug

plus FREE Shipping
Only
$8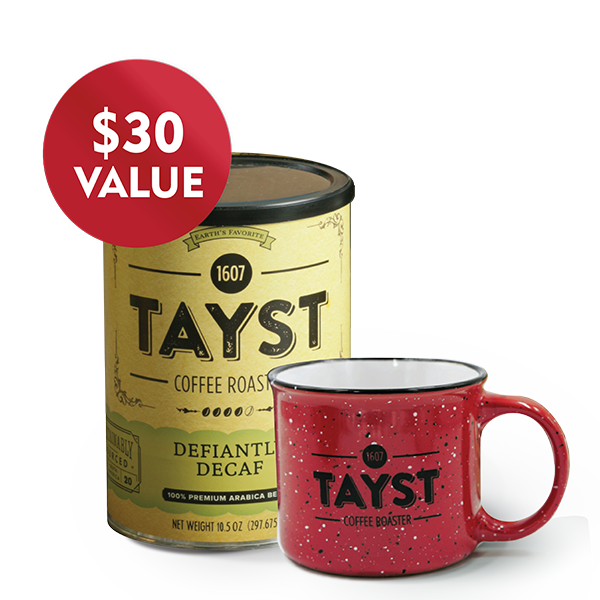 Sustainably & Ethically Sourced
100% Recyclable Packaging
Roasted & Ground To Order

COFFEE WITH A CONSCIENCE
By simply changing your buying habits, you can change the world. The Rainforest Alliance works with coffee farmers to improve their livelihoods and the health and well-being of their communities. Rainforest Alliance certification also promotes decent living and working conditions for workers, gender equality and access to education for children in farm communities.

coffee at your convenience
After tasting 1000's of coffees from around the world, we created our 7 premium coffee blends. Whether you enjoy medium coffee, rich bold blends or flavored and decaf, you can try some of them or all of them each month with our Keurig compatible pods or our ground coffee cans.

you've got questions,
we've got answers

What happens after I order the coffee?
You fall in love with our rich coffees and free mug! And if you don't, that's OK, because you can easily change your coffee selections or cancel anytime.

What brew option is best for me?
That my friend, depends on your style. Do you need quick coffee on the go? Then, pods are a great solution. Do you prefer moving at your own pace? Then, pop open a can and brew some ground beans of excellence.

What's so special about Tayst?
Doing good feels great. Every product you purchase from Tayst helps to reduce the plastic that pollutes our planet.
Try Earths Favorite Coffee
Ready to give it a shot?
1

Simply choose a brew type

2

Choose your coffee type

3

Sit back and let our coffee come to you

4

Enjoy great tasting coffee