Add Meaning to your Morning
Discover a smooth medium coffee you will crave!
Tayst is an eco friendly coffee company.
Enjoy an extraordinary cup of coffee while also joining a mission of reducing the plastic waste that pollultes our planet.

We strive to keep our coffee the freshest while keeping our prices at the lowest sustainable price possible.

Rainforest Alliance Certified

Compostable & Eco Friendly

Roasted fresh, & delivered to your door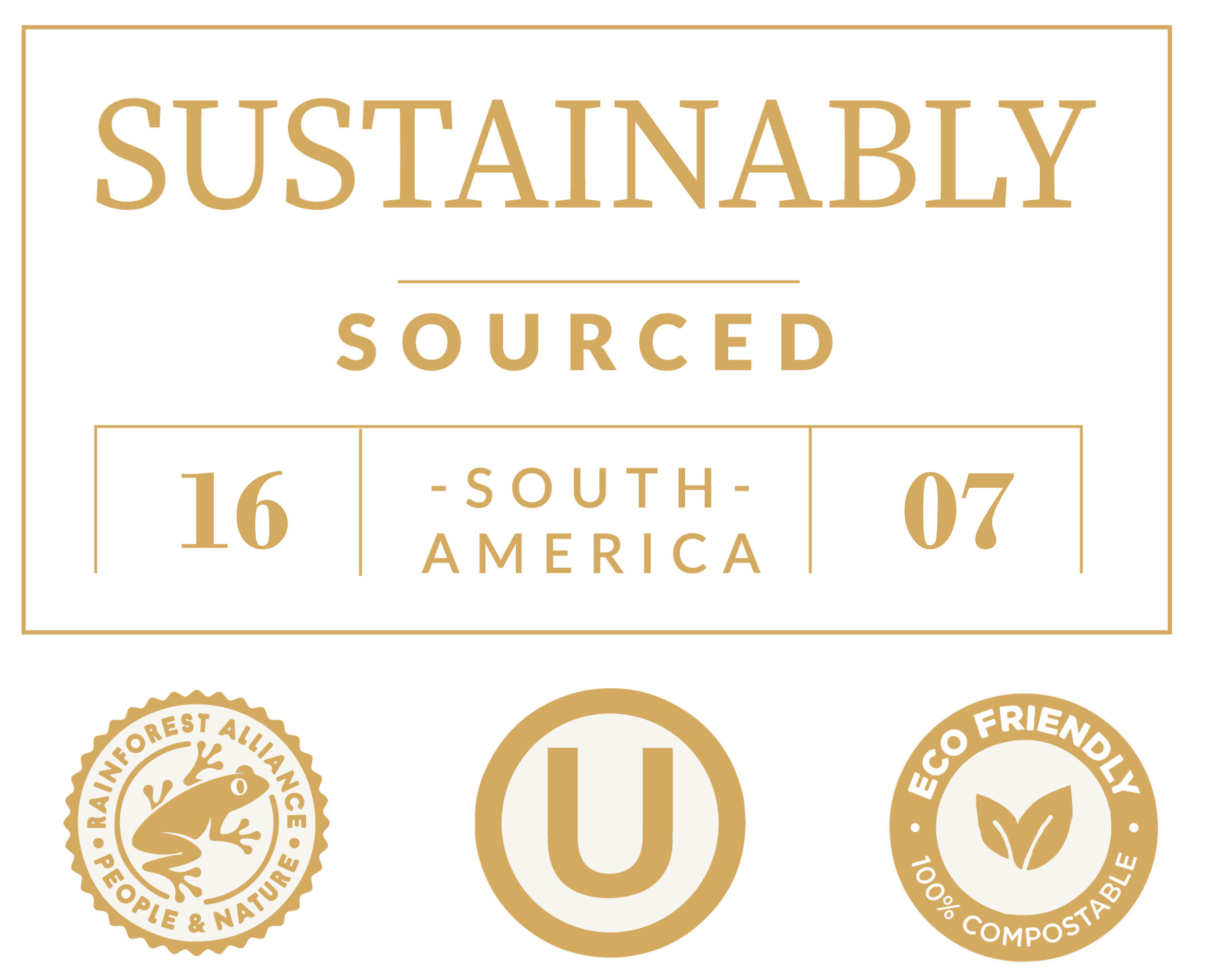 Fruity mocha | subtle body | Full
Have an unreal day! Start with this Magnificent brew in your cup. A tinge of fruity mocha, subtle body, full of flavor! Who wants to be magnificent with a cup of ethical coffee? We do!
Strength

Reviews (1806)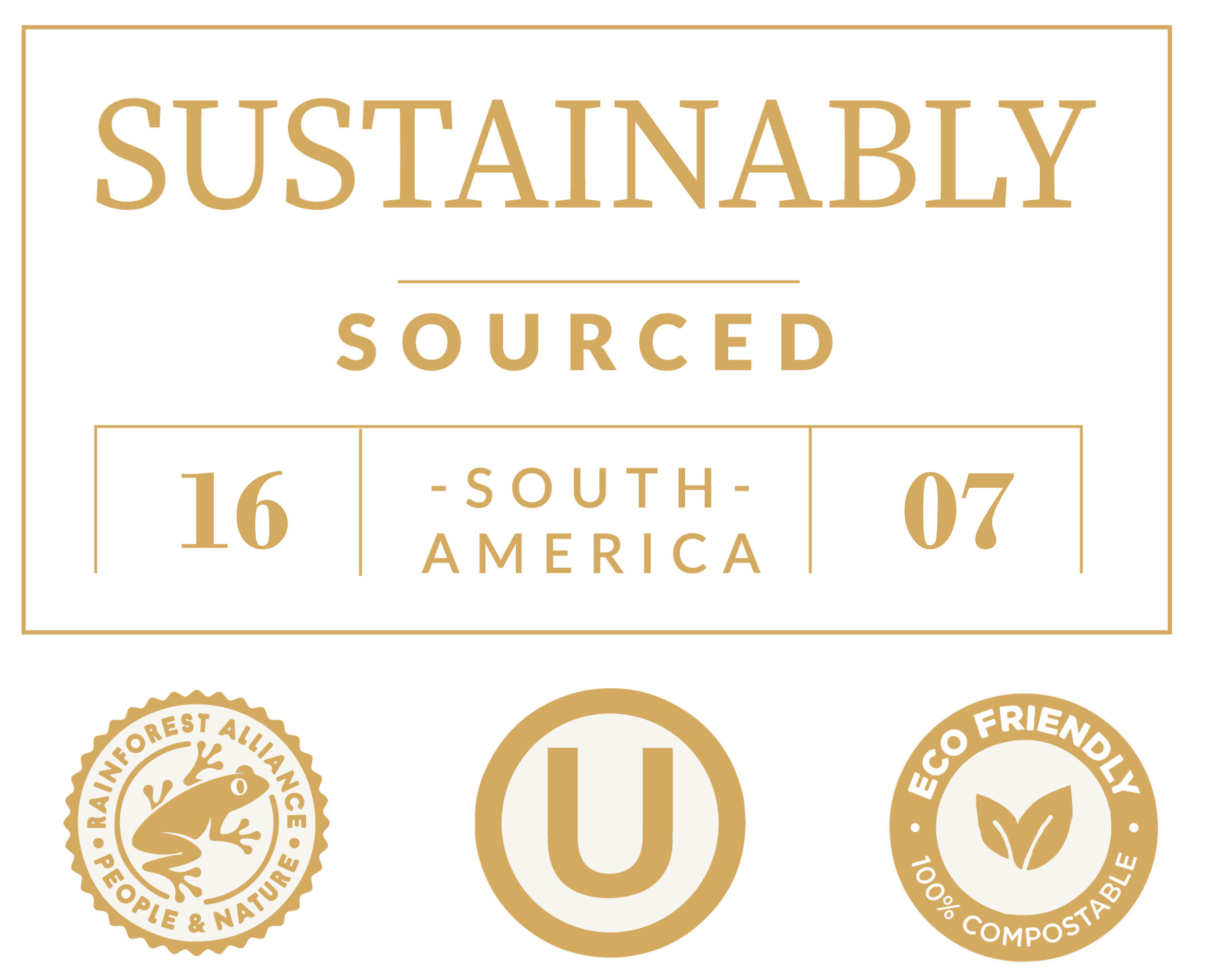 Bold & burly | Sweet slightly acidic
Be a hero today! This bold and burly blend comes from South America. Its sweet and slightly acidic tang satisfies the coffee craving while still being eco-friendly.
Strength

Reviews (980)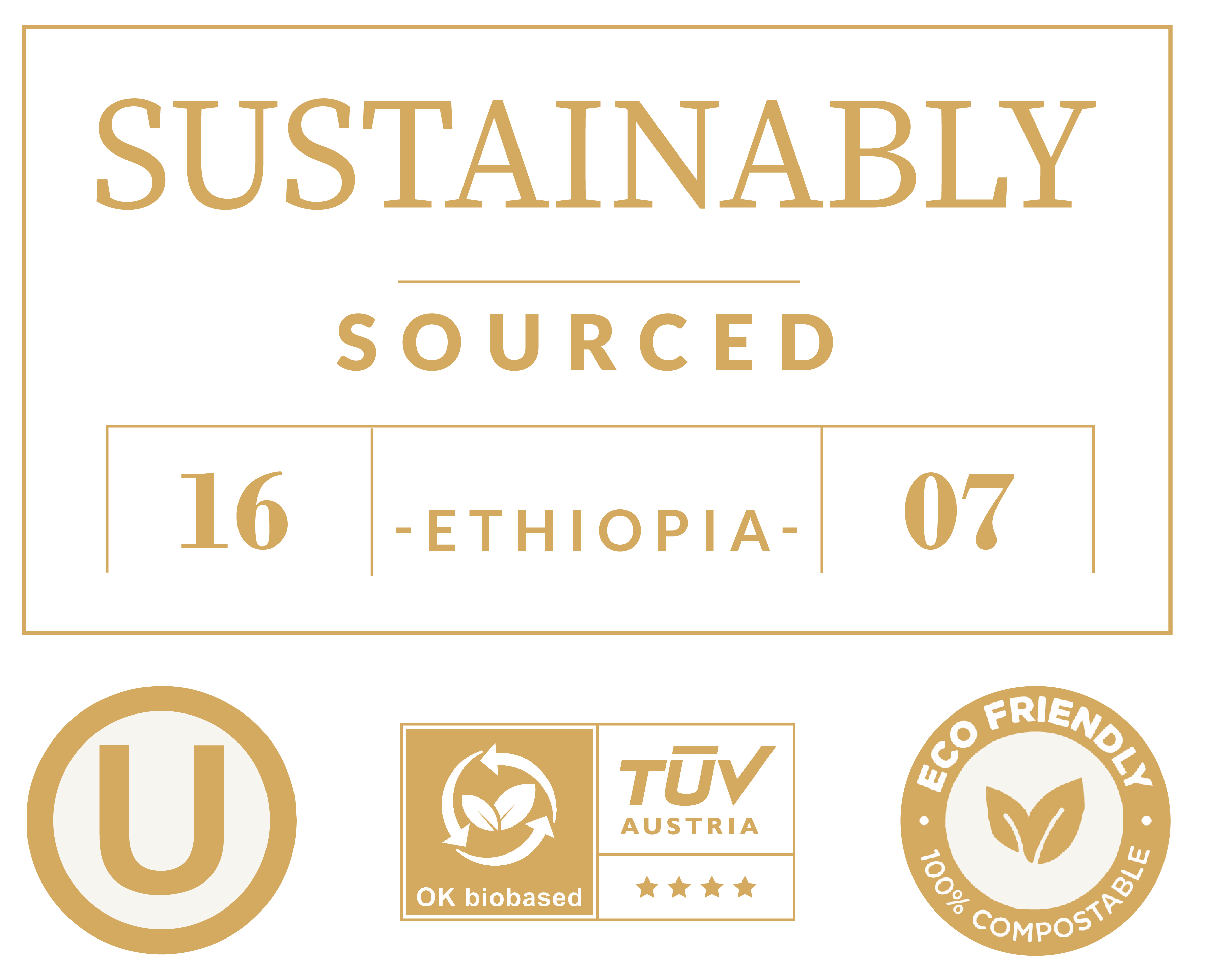 Angelo Moriondo originally patented the espresso machine. In homage of his ingenious invention, we've created this robusta blend offering caramelized notes with lively mouth feel.
Strength

Reviews (1740)

Created to be the best
We searched for a year to find the best coffee and perfect mechanism to distribute our coffee properly that wouldn't harm the planet. What we found was fantastic! We found awesome people, insanely great coffee and a single serve pod that is good for the planet. Tayst pods for Keurig are 100% compostable... meaning they actually give back fertile nutrients to the soil as they decompose.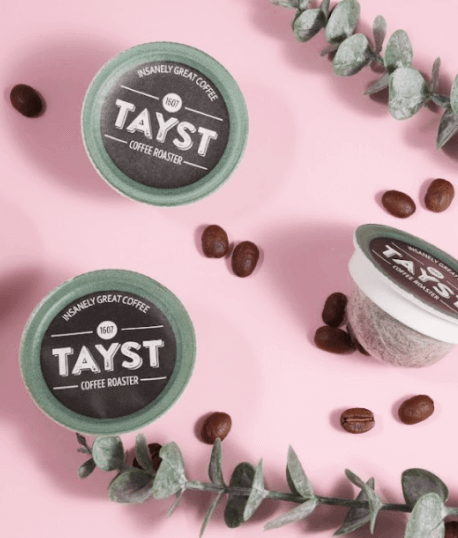 What Makes

Tayst Different?
Ranked #1 "Must Try" coffee
100% Eco-friendly & Sustainably sourced.
We support farmers, the environment and Wildlife
Low Acid, Stomach friendly.
Mycotoxin-free, GMO-free, Pesticide-free.
Tayst is run by owners that truly care about their customers.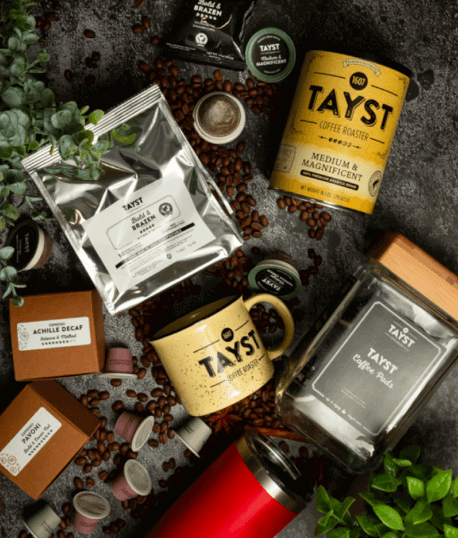 Healthier coffee for you, and our planet
Help eliminate waste in our landfills and oceans when you switch to our coffee. Do good! Be a part of the change.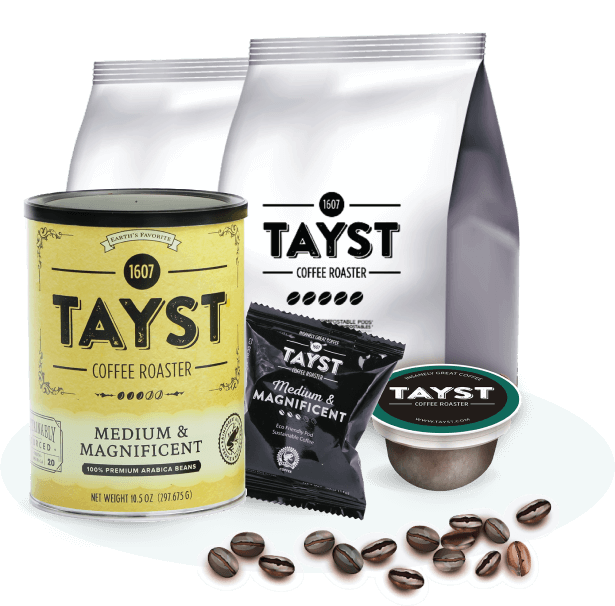 Healthier coffee for you, and our planet
Help eliminate waste in our landfills and oceans when you switch to our coffee. Do good! Be a part of the change.
SUPERIOR IN EVERY WAY
Non GMO

Specialty Beans

Mycotoxin Free
Chemical Free
Reasons why Tayst was
VOTED # 1 Medium Roast Coffee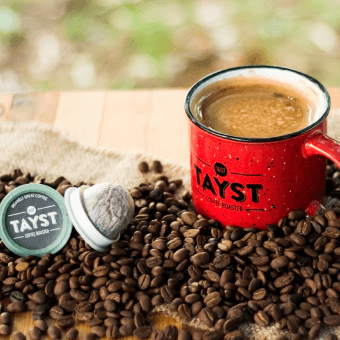 Stop pouring hot water through plastic pods to make your morning coffee! Plastic toxins change the flavor of your coffee and are bad for your health. Tayst pods are made from compressed cornstarch and don't put toxins and bad taste into your morning joe!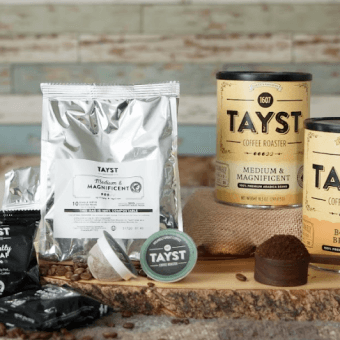 2.
COFFEE AT YOUR CONVENIENCE
We roast and ship fresh coffee weekly. Change your coffees, or cancel anytime... you're in control. We think you'll try Tayst Coffees and crave more.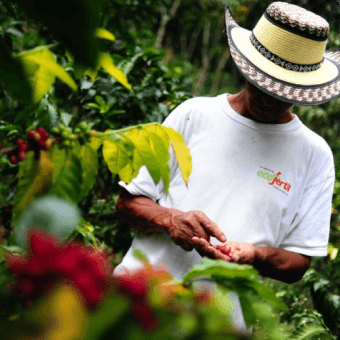 You've never had a better coffee in your Keurig. After tasting 1000's of coffees from around the world. we created our 7 premium coffee blends we're proud to represent our brand. Whether you enjoy medium coffee, rich bold blends or flavored and decaf, you can try some of them or all of them each month.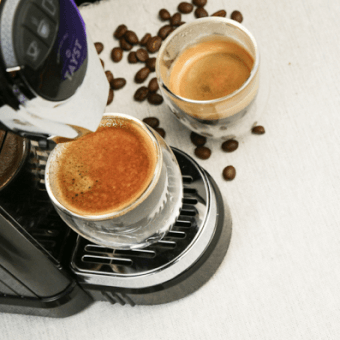 4.
SUPPORT RAINFOREST ALLIANCE FARMERS
Now you can feel great drinking coffee! Our company is built on GOOD! and we feel great about it. Every cup of coffee you enjoy helps the planet and Rainforest Alliance farmers and communities where our beans are grown.
Doing good feels great
Every purchase from Tayst helps to reduce the waste that pollutes our landfills and oceans.
What Customers Have To Say

Christine K
November 29, 2022
Love the bold coffee. Great taste and also loving that the pods are earth friendly. I bought gifts of this coffee so I could share how great it is!

Elizabeth B
December 5, 2022
I love the smell and taste of this coffee! It's my new favorite!

Let's just say the coffee smelled so good, but the taste was Great!! Even the boss liked it. The girls loved it and wanted me to order from you guys. I will be placing an order here shortly.
Frequently Asked Questions
Where is your coffee from?
It all starts with the bean, the people who grow it and the soil it is sown. We only select the finest beans from some of the most fertile soil in South America, giving our beans the finest roasted flavors. We support farmers and communities through the Rainforest Alliance; an organization that works with coffee farmers to improve their livelihoods and the health and well-being of their communities.
Are There Any Commitments?
You're in control! Either set it and forget it or adjust the coffee taste profile, quantity or frequency of your monthly order at will. Adjust your coffee order anytime, with no contracts and no long term commitments. Go ahead, give us a try!
What Makes Tayst Different?
Our mission to sustainability is connected to every aspect of the Tayst Coffee Brand. Compostable k cups of decaf. Rainforest Alliance certified coffee farmers. Biodegradable packaging. From harvesting the coffee bean to brewing a cup of coffee, this ethical cup of decaffeinated coffee doesn't just taste good but makes you feel good as well.