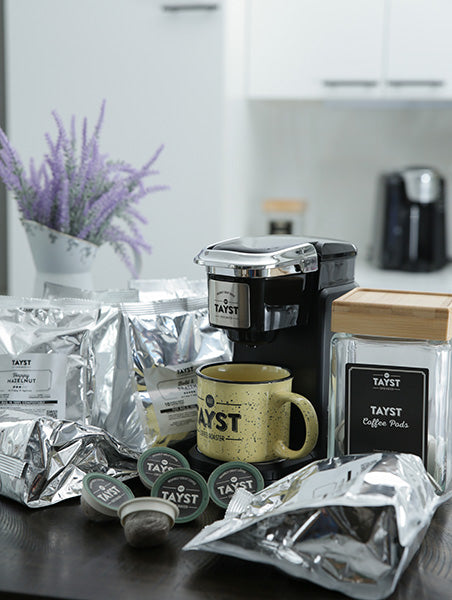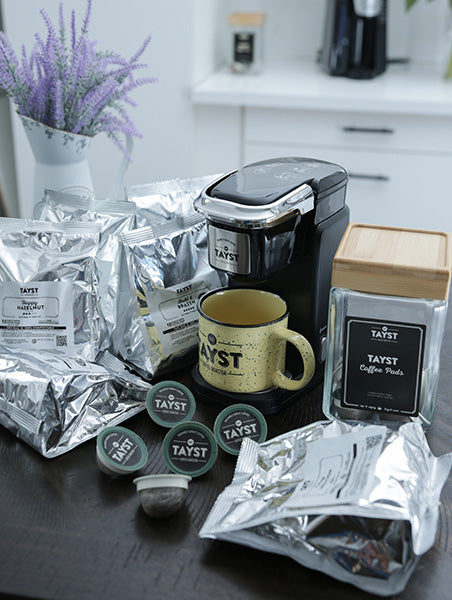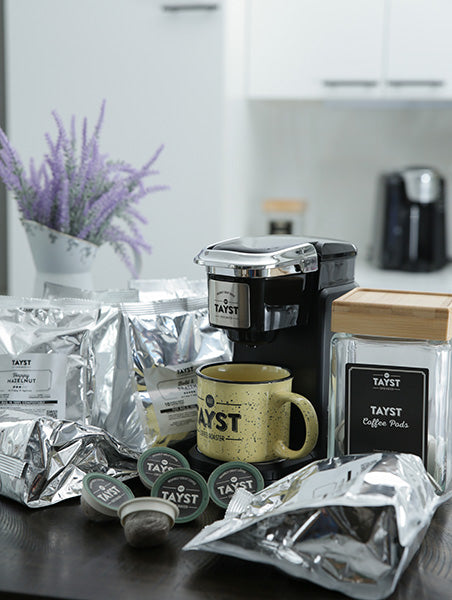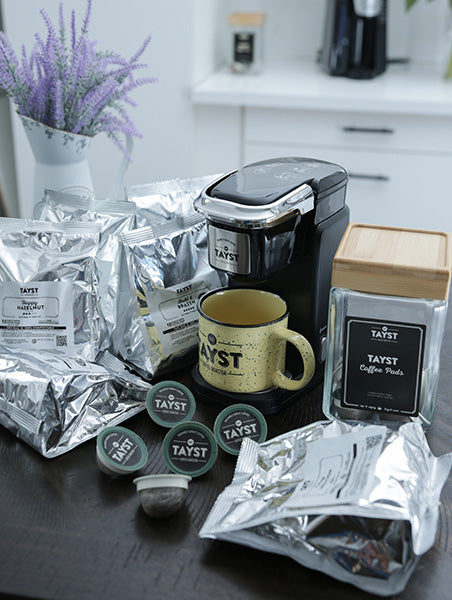 $125 Compact Single Serve Machine Gift Box
Remarkable coffee. Better planet!
Our premium beans are roasted deep and cooled slow then portioned into a compostable pod for your Keurig. No plastic waste, no plastic taste!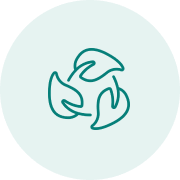 Compostable Pods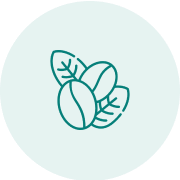 Sustainably Sourced Premium Coffee from the Rainforest Alliance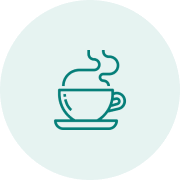 Freshly roasted and cooled slow to maximize the remarkable flavors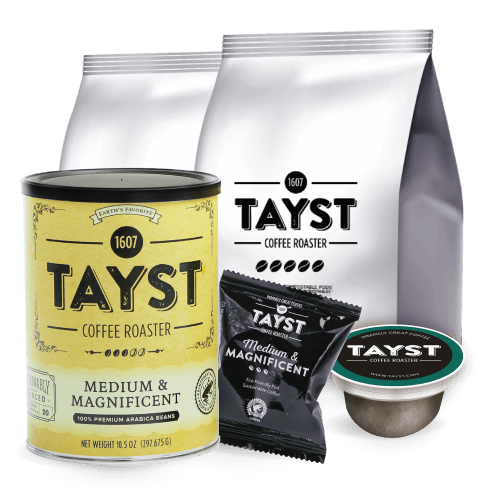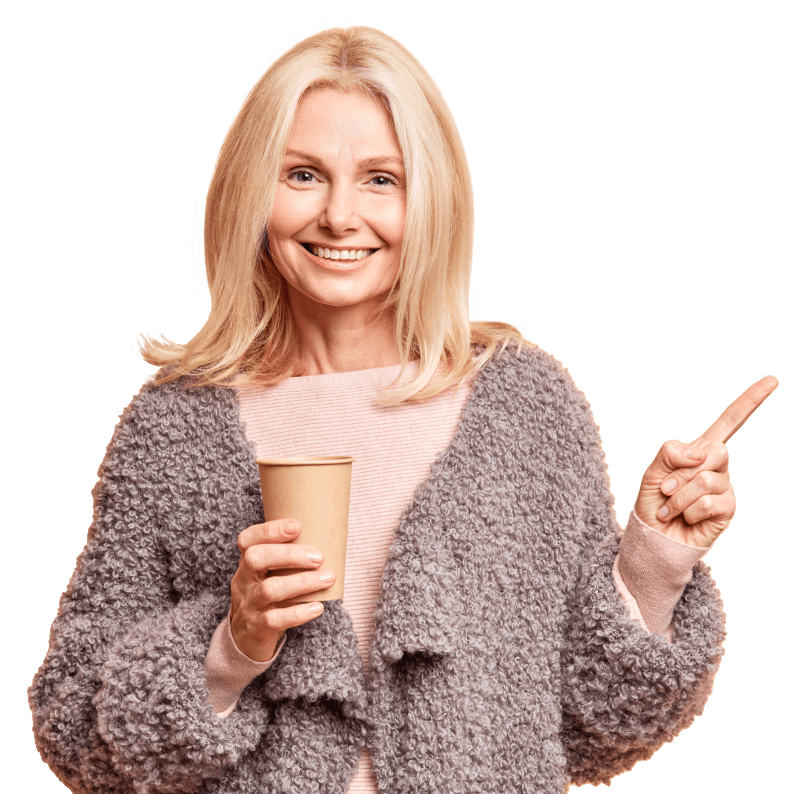 Why Tayst Pods?
Fully Compostable Pods

Plant-based Outer Bag

Mycotoxin & GMO Free

Grown in harmony with our planet

Doing Good... Feels Great!

Our Innovative Pod
NO PLASTIC WASTE. NO PLASTIC TASTE


The Lid
Our lid uses a combination of paper & other 100% compostable materials. We use compostable inks to make it fancy.
The Ring
Our revolutionary pod has no plastic. The ring is made from a blend of bio-resins from re-newable sources and compressed corn starch.
The Coffee
We select super awesome beans from some of the most fertile soil on the planet, which gives our roasts extraordinary flavors unlike any brew you've tasted.
The Mesh
The innovative bio-based mesh fully composts. The mesh filter allows brew to flow evenly across the grinds into your cups for a rich smooth taste.
Frequently Asked Questions
Are Tayst kcups biodegradable or compostable?
Yes! All Tayst Gourmet Coffee Pods are fully compostable. Simply make your cup of coffee, compost as usual using your preferred method and help save the planet, one cup of coffee at a time!
Where is your coffee from?
It all starts with the bean, the people who grow it and the soil it is sown. We only select the finest beans from some of the most fertile soil in South America, giving our beans the finest roasted flavors. We support farmers and communities through the Rainforest Alliance; an organization that works with coffee farmers to improve their livelihoods and the health and well-being of their communities.
Do Tayst pods work in every machine?
Our pods are compatible with any Keurig machine after the first generation and fully compostable. They actually gives back fertile nutrients to the soil as they decompose.
What Makes Tayst Different?
Our mission to sustainability is connected to every aspect of the Tayst Coffee Brand. Rainforest Alliance certified coffee farmers. Biodegradable packaging. From harvesting the coffee bean to brewing a cup of coffee, this ethical cup of coffee doesn't just taste good but makes you feel good as well.