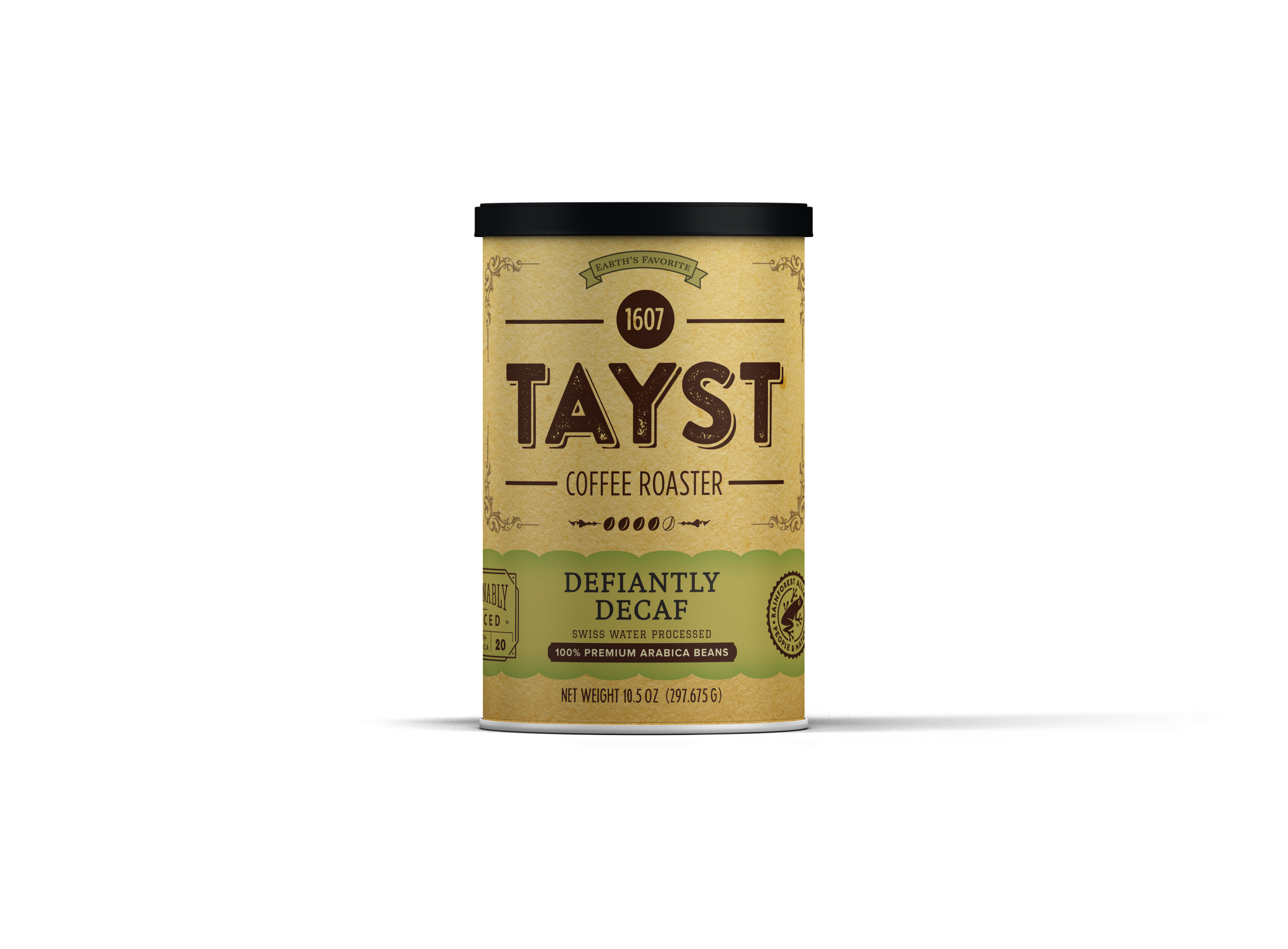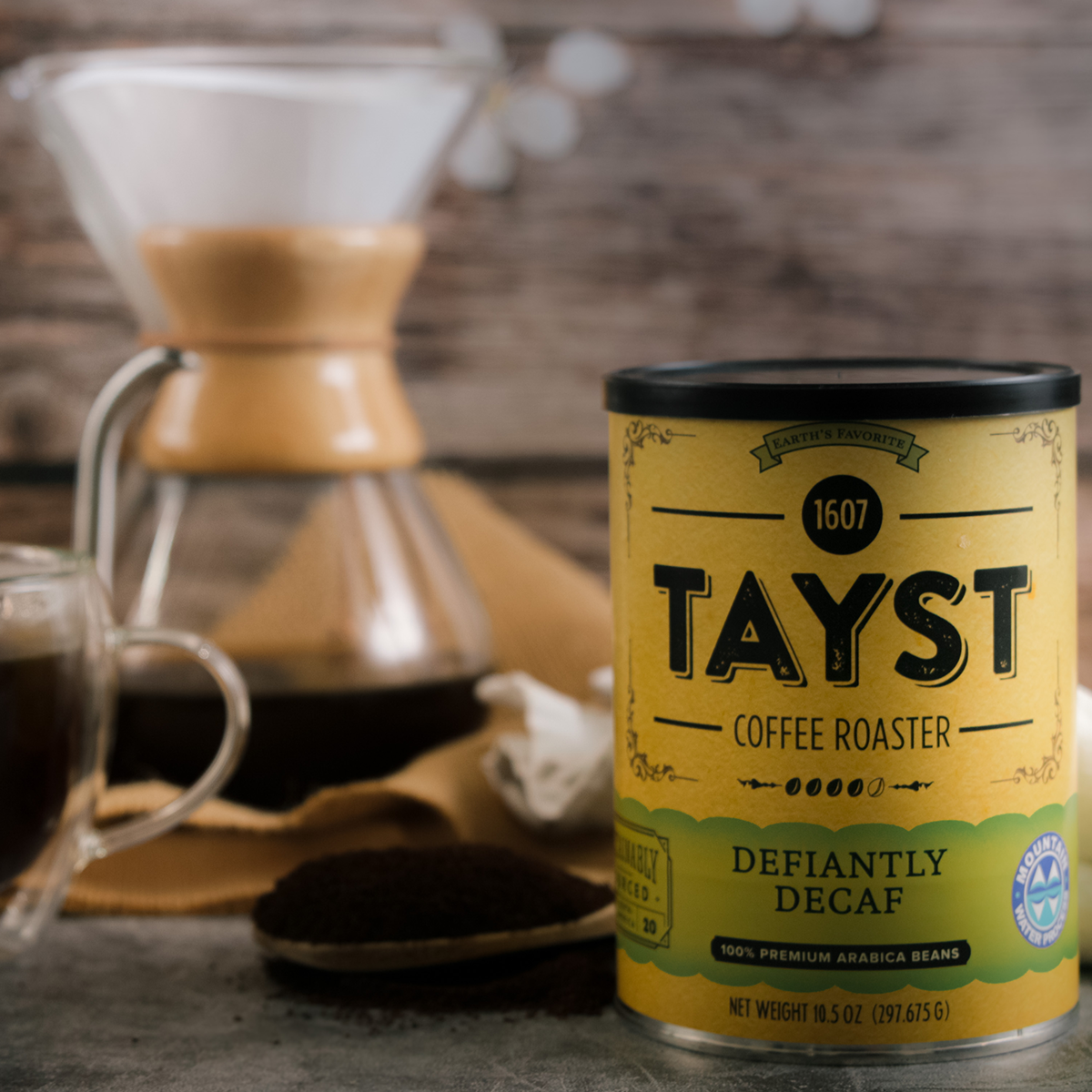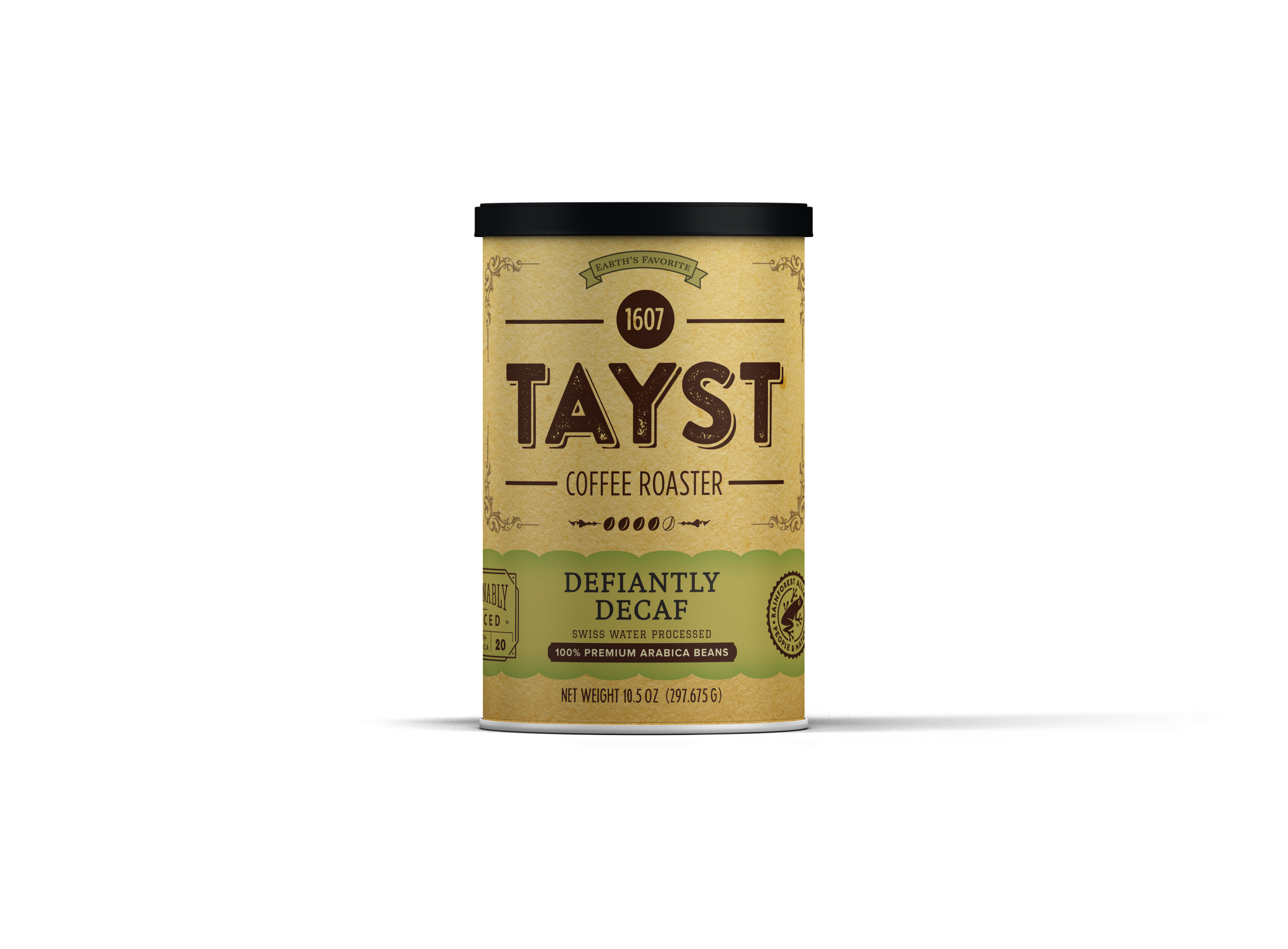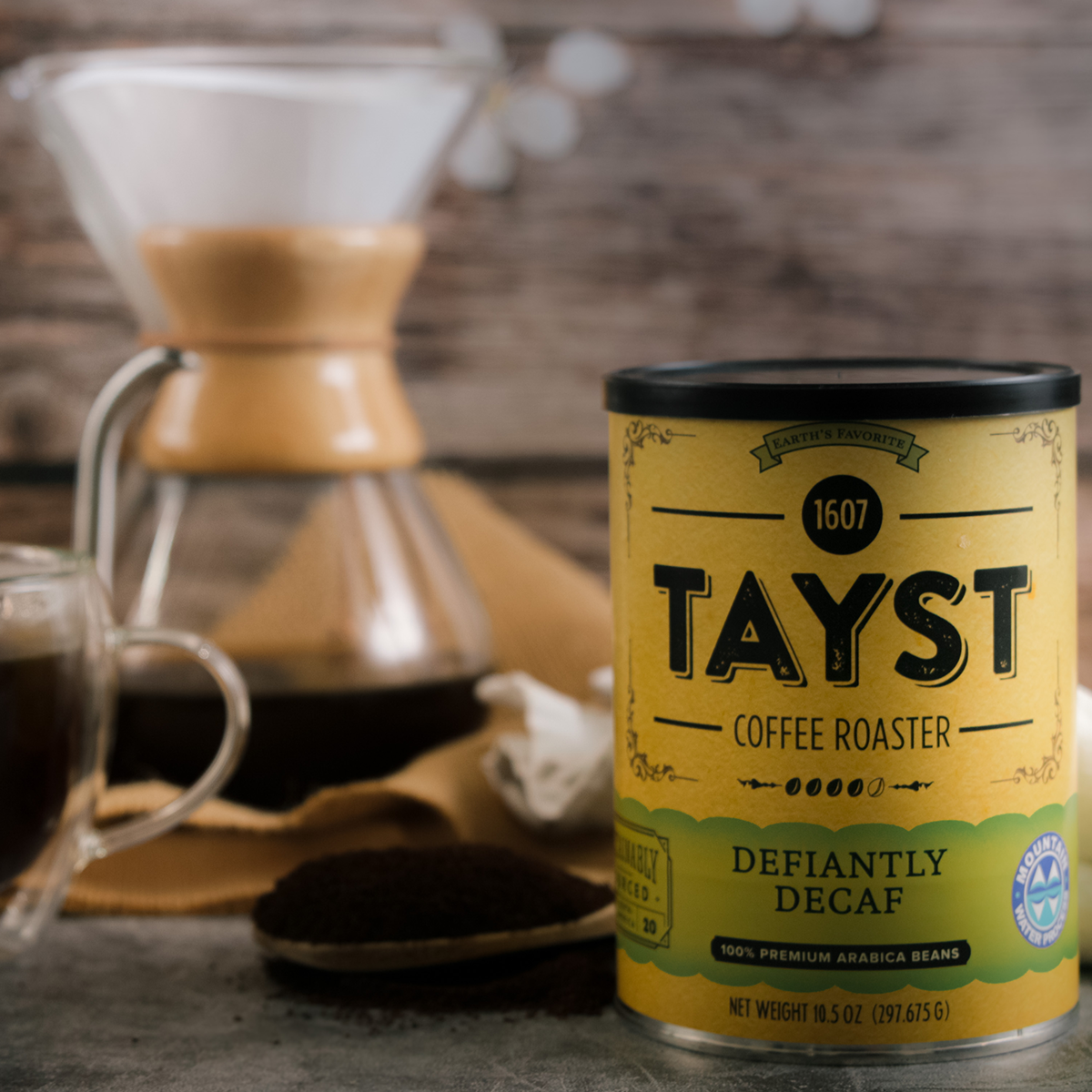 Defiantly Decaf Ground Coffee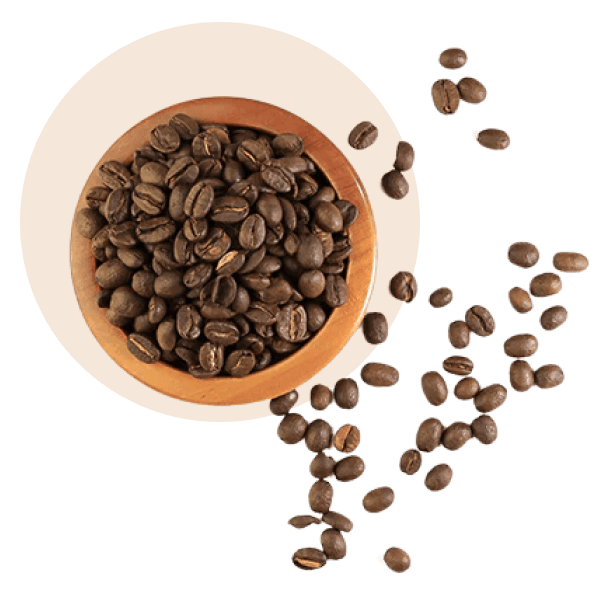 Product Description
You won't believe this is a decaf. Our Defiantly decaf coffee is a champion of deep, dark rich characteristics. It's been washed of its caffeine through the Swiss Water Method, but this decaf coffee is drowned in flavor.
The Swiss Water Method is a process used to decaffeinate coffee beans without the use of chemicals. The process begins with green coffee beans being soaked in hot water to release the caffeine. The water is then passed through a carbon filter which removes the caffeine molecules, while leaving the coffee's flavor compounds intact. The coffee beans are then removed from the water and replaced with new, green coffee beans to repeat the process. The caffeine-free water, now called "green coffee extract," is then used to remove the caffeine from the new batch of beans. This process is repeated until the desired level of caffeine is reached.
The Swiss Water Method is considered a chemical-free, safe and environmentally friendly way to decaffeinate coffee.
Remarkable coffee. Better planet!
Your favourite blends are now available, freshly ground, in fully recyclable cans! Our small batch coffee offers a higher consistent deep, rich flavor profile. These 10.5oz cans are perfect for any coffee maker or french press, or pour over brewer.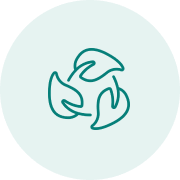 Ground and Roasted Fresh Daily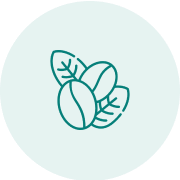 Voted #1 tasting ground coffee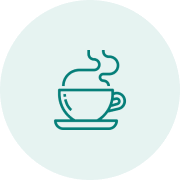 Available in 3 premium flavors, including decaf!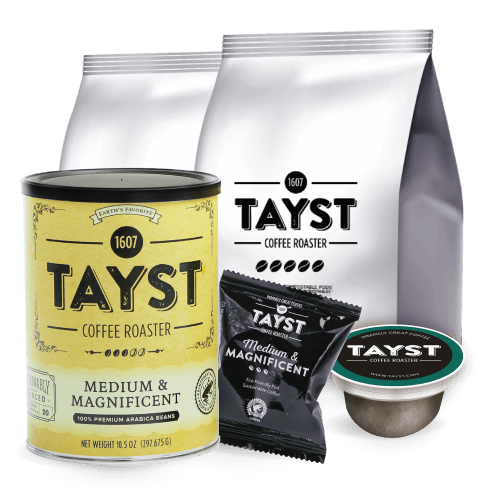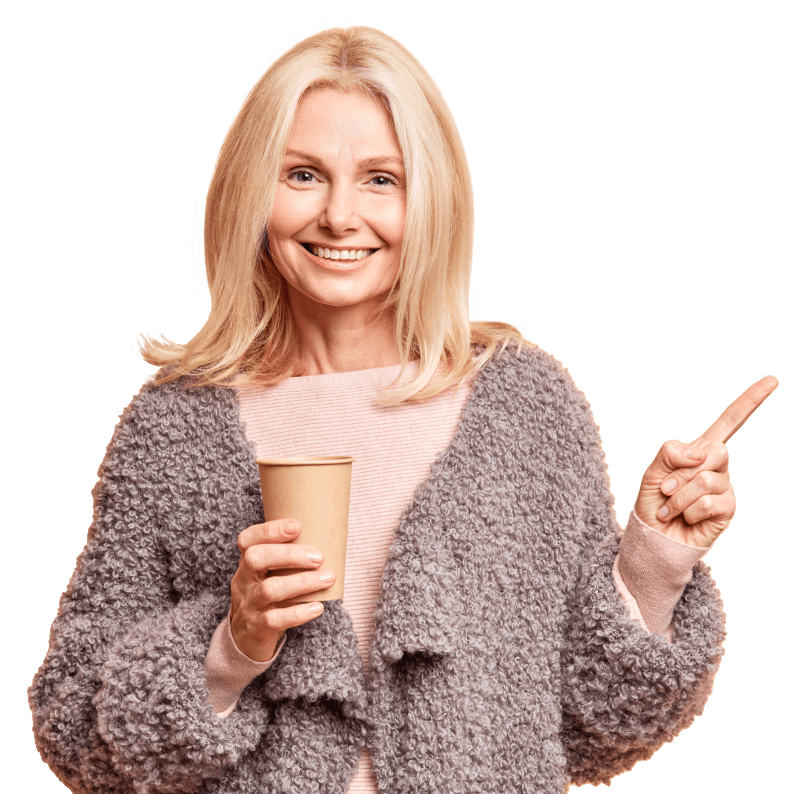 Why Tayst Coffee?
Sustainably Sourced

Only Top 3% of Beans

Mycotoxin & GMO Free

Low Acidity

Doing Good Feels Great!

Frequently Asked Questions
What blends of small batch coffee does Tayst offer?
We currently have 3 coffee ground flavors available, and continue to add more regularly. Our current lineup includes: • Bold & Brazen • Medium & Magnificent • Defiantly Decaf
Where is your coffee from?
It all starts with the bean, the people who grow it and the soil it is sown. We only select the finest beans from some of the most fertile soil in South America, giving our beans the finest roasted flavors. We support farmers and communities through the Rainforest Alliance; an organization that works with coffee farmers to improve their livelihoods and the health and well-being of their communities.
What Makes Tayst Different?
Our mission to sustainability is connected to every aspect of the Tayst Coffee Brand. Rainforest Alliance certified coffee farmers. Biodegradable packaging. From harvesting the coffee bean to brewing a cup of coffee, this ethical cup of coffee doesn't just taste good but makes you feel good as well.
What do I do with the used grounds?
Don't just throw those coffee grounds out, use them! One of the most popular and easy ways to reuse your brewed coffee grounds is to mix them in your soil as fertilizer. If you compost, just throw your used Tayst coffee grounds in your compost bin to add nutrients to your compost. You can use the fact that coffee grounds absorb odors to your advantage and place your used ground in your fridge or freezer to neutralize the odors!