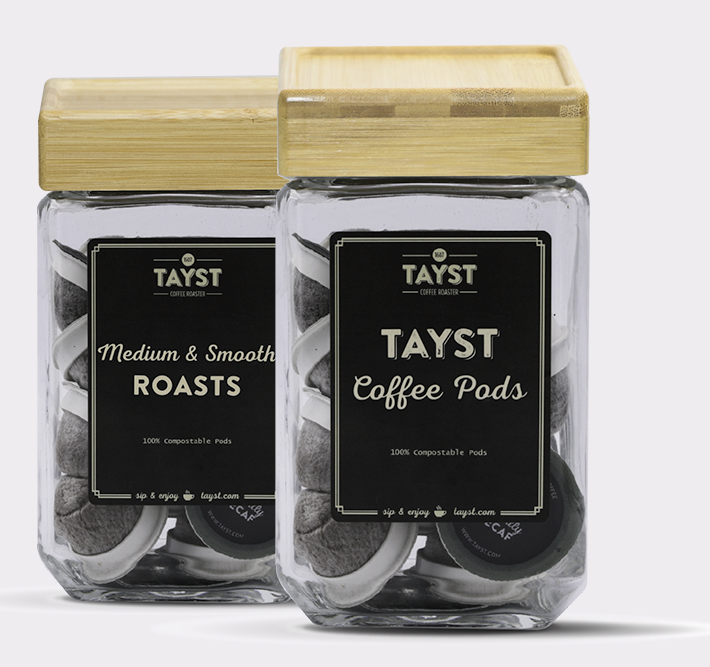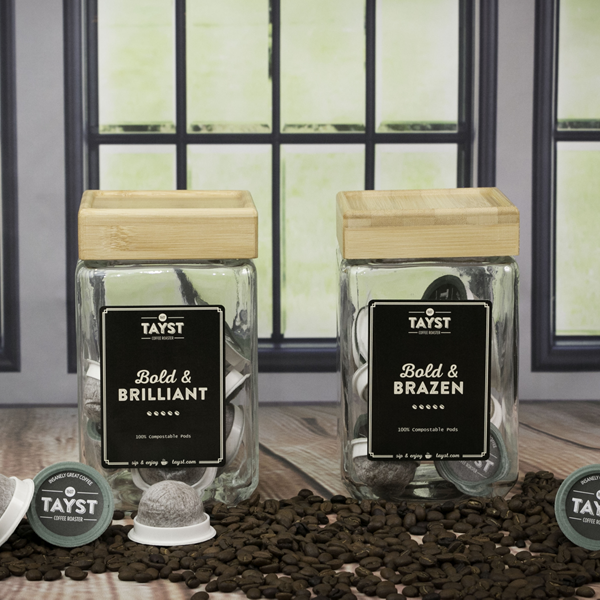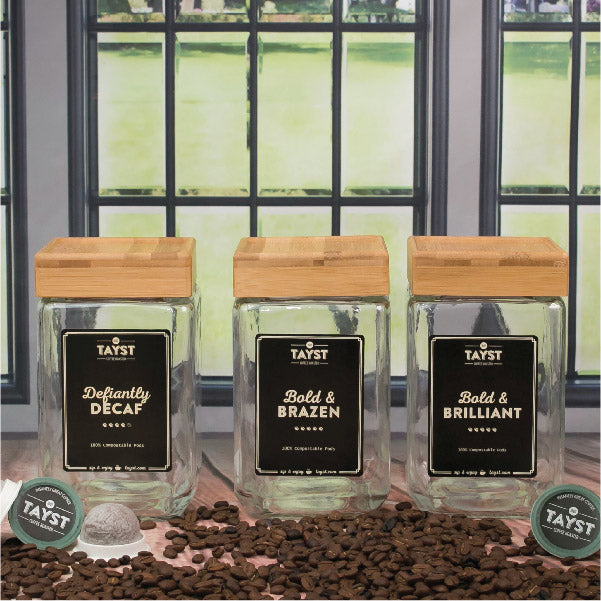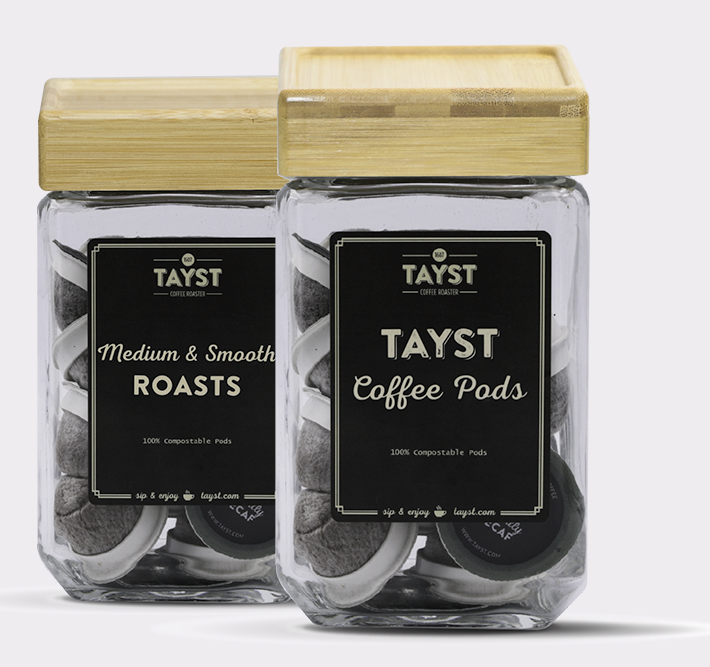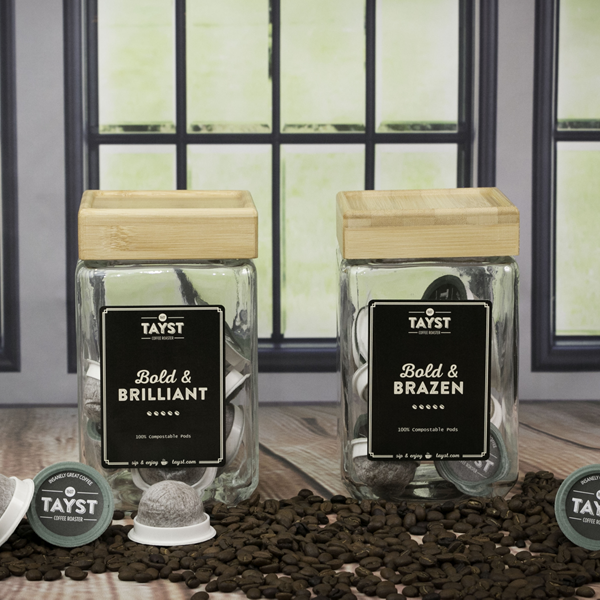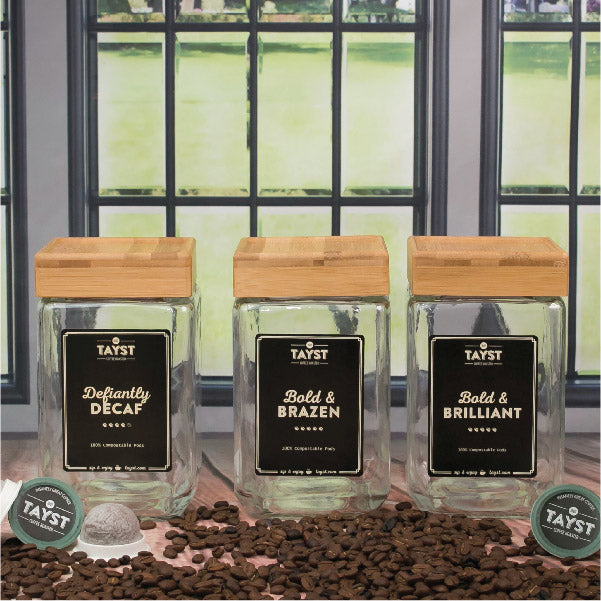 Tayst Coffee Jar - Bamboo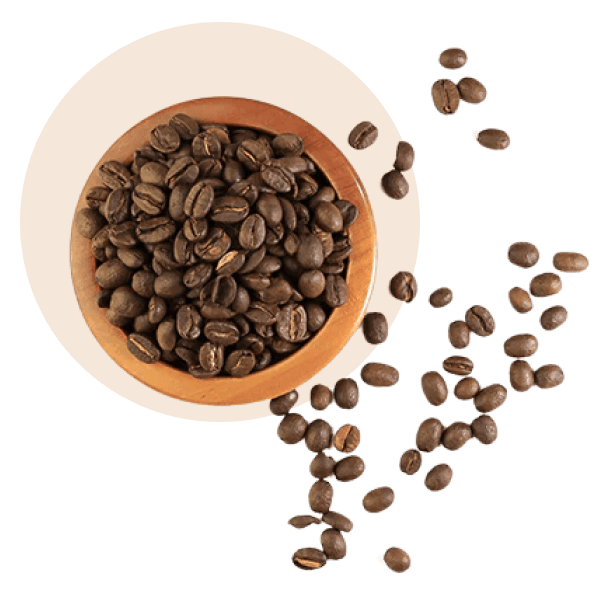 Product Description
Perfect for your kitchen or office coffee station. These Tayst Coffee Bean Jars are compact and hold 25 pods. They're simple square shape allows them to sit easily on your counter or in a cupboard. The bamboo lid offers a warm touch to your coffee station. Pick a couple bamboo coffee jars with the labels you need and we'll send them your way!
Remarkable coffee. Better planet!
Our premium beans are roasted deep and cooled slow then portioned into a compostable pod for your Keurig. No plastic waste, no plastic taste!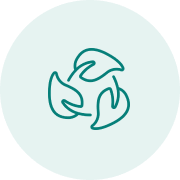 Compostable Pods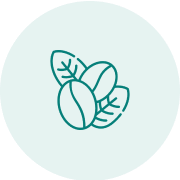 Sustainably Sourced Premium Coffee from the Rainforest Alliance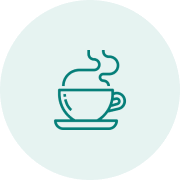 Freshly roasted and cooled slow to maximize the remarkable flavors.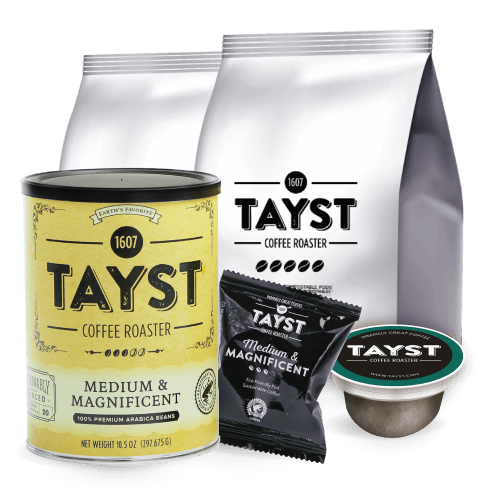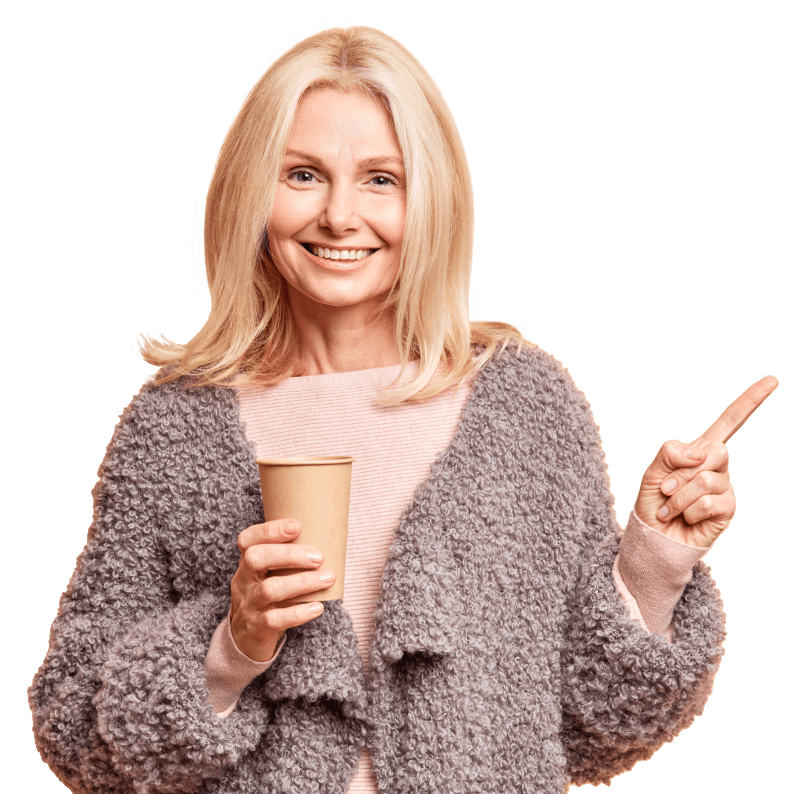 Why Tayst?
Full line of Sustainable Coffee Products

Eco-Friendly, and Plant Based Packaing

Support Coffee Farmers & Communities

Rainforest Alliance Certified

Doing Good Feels Great!