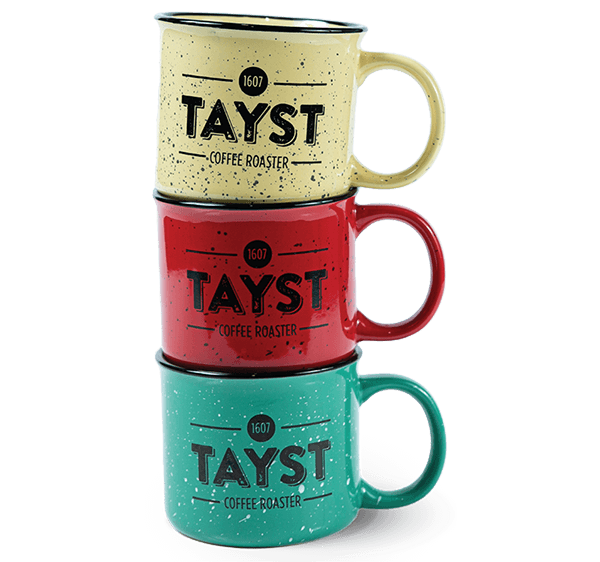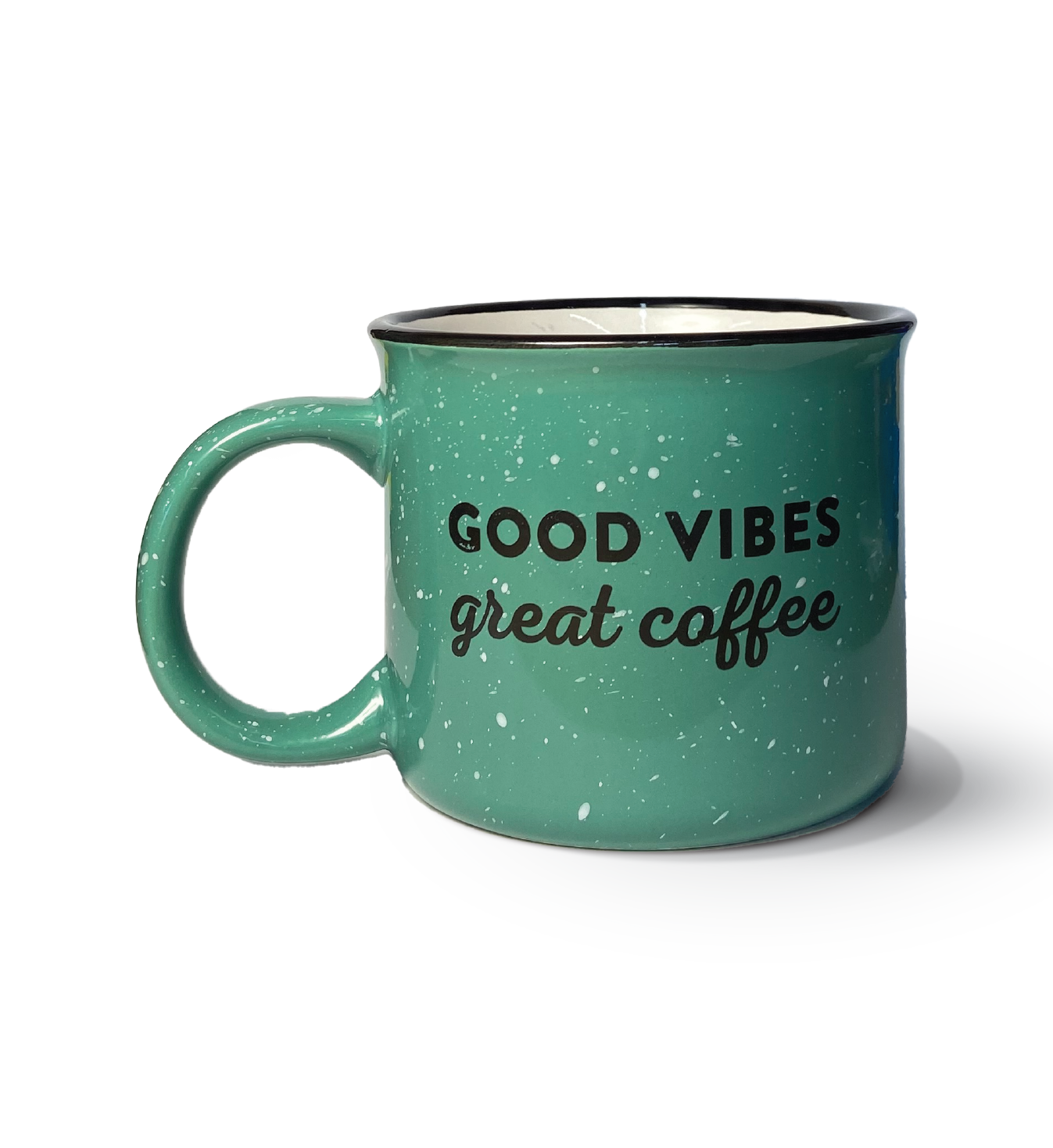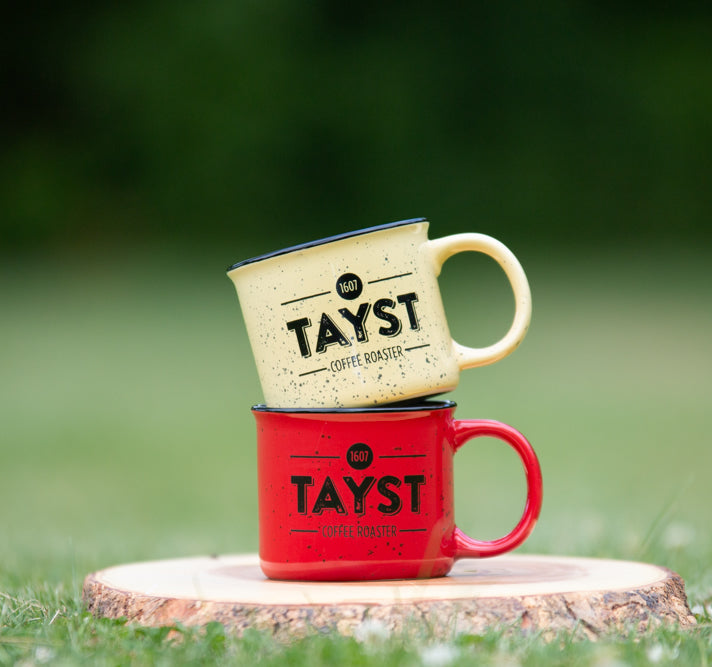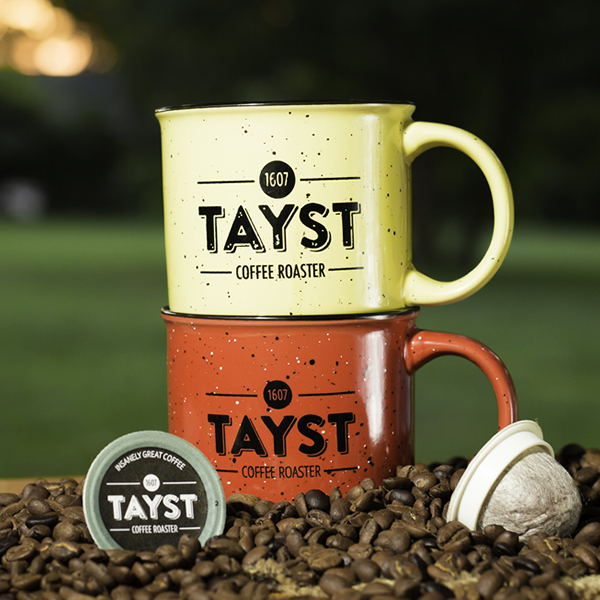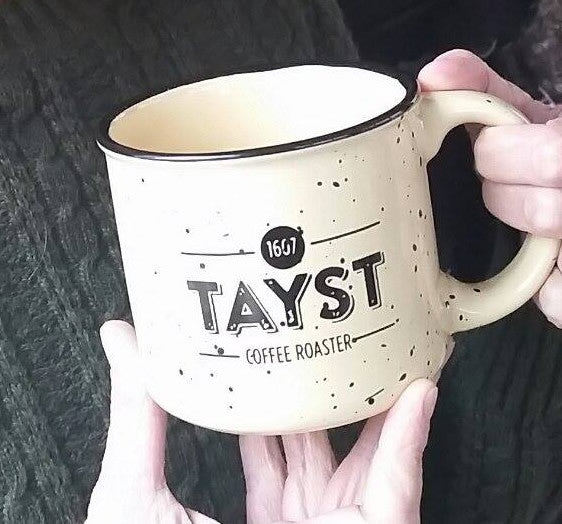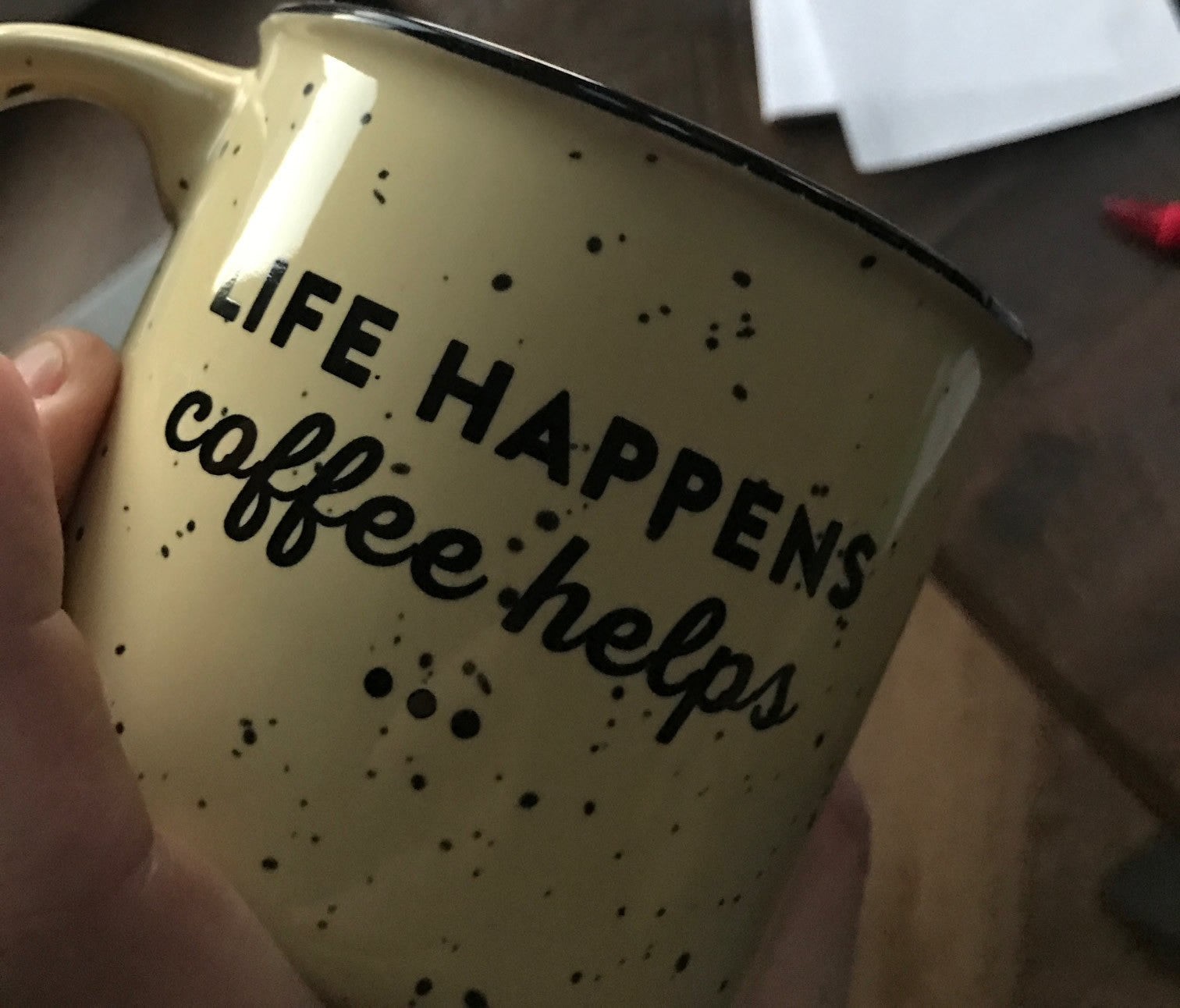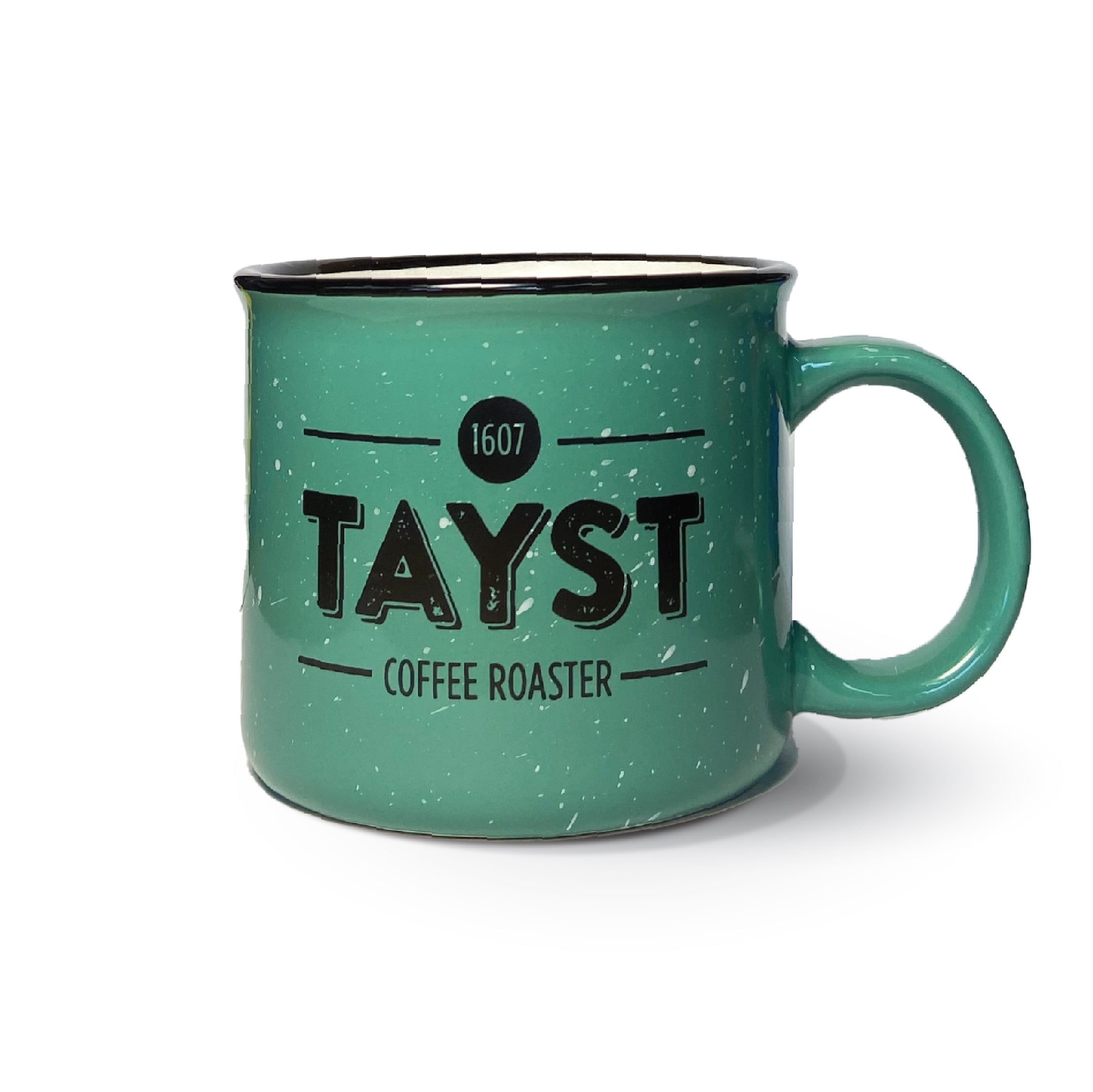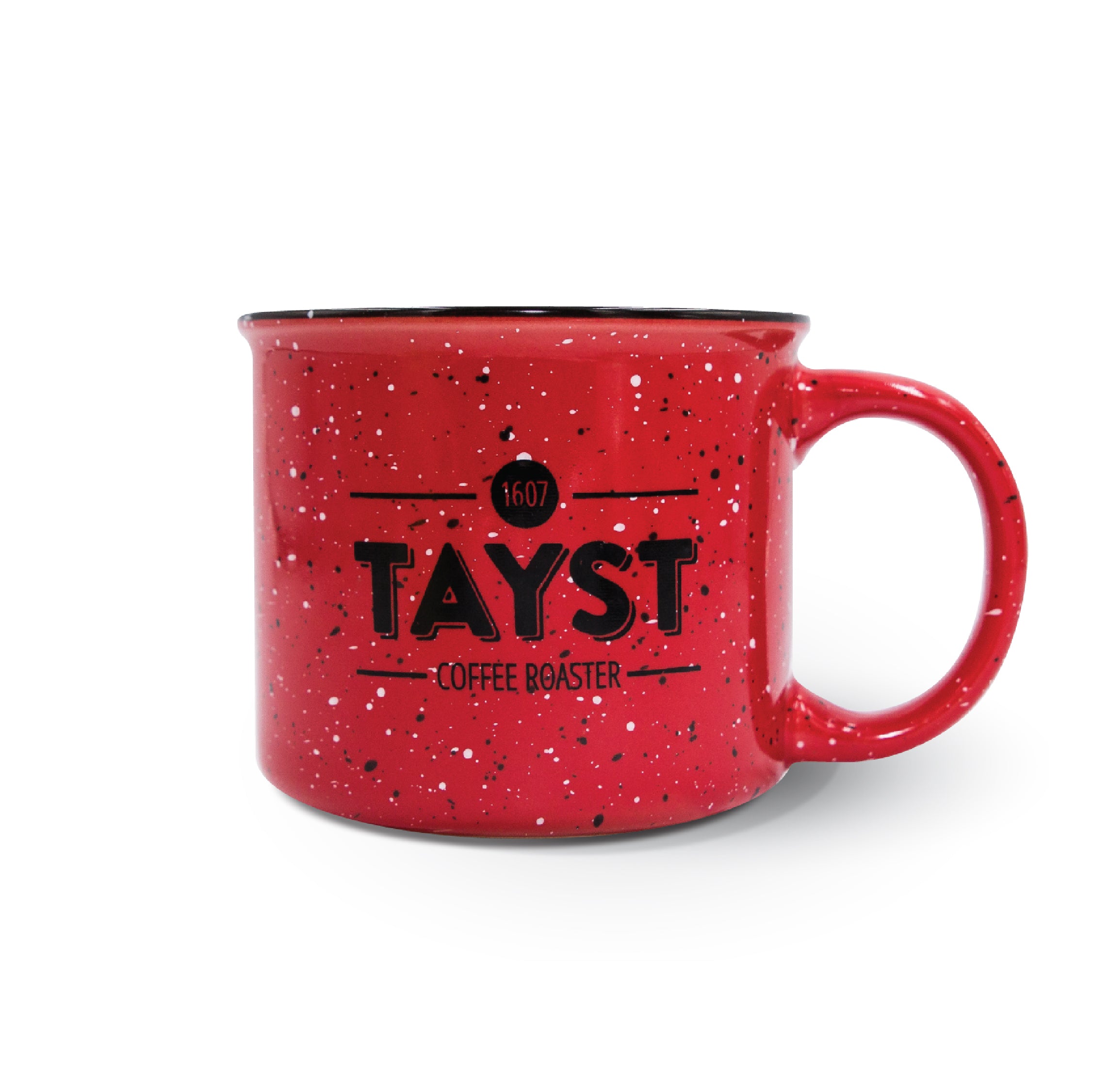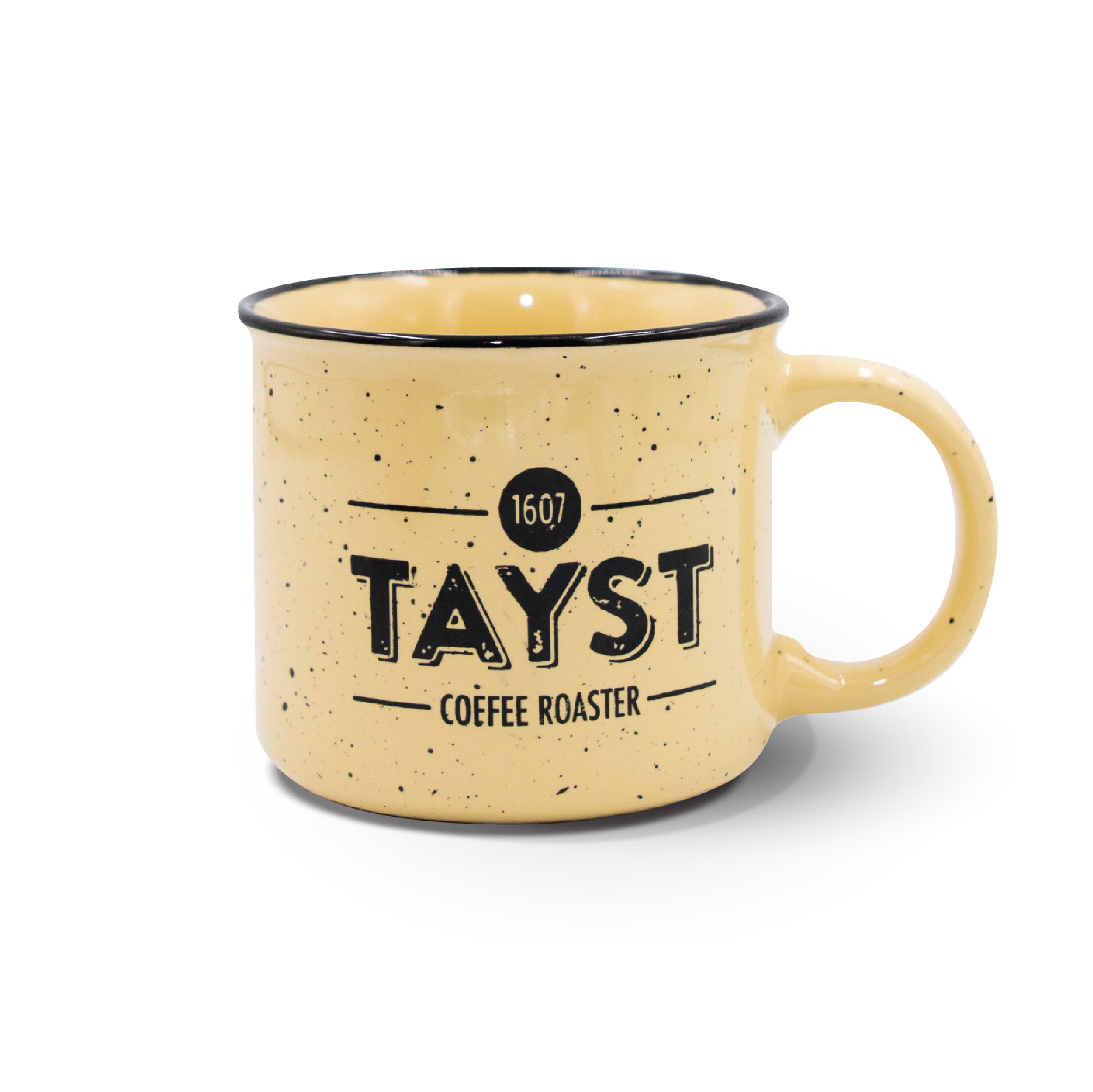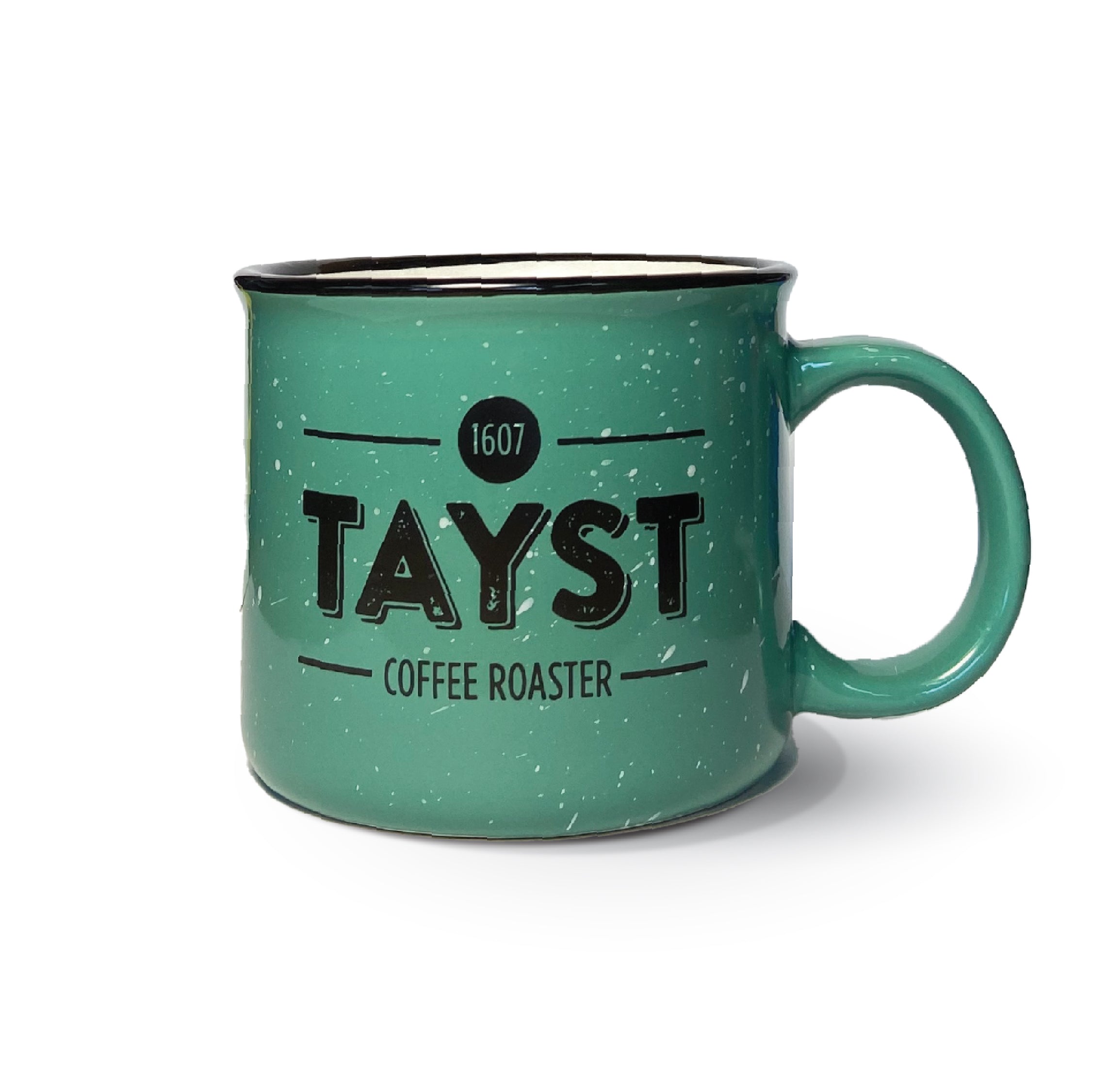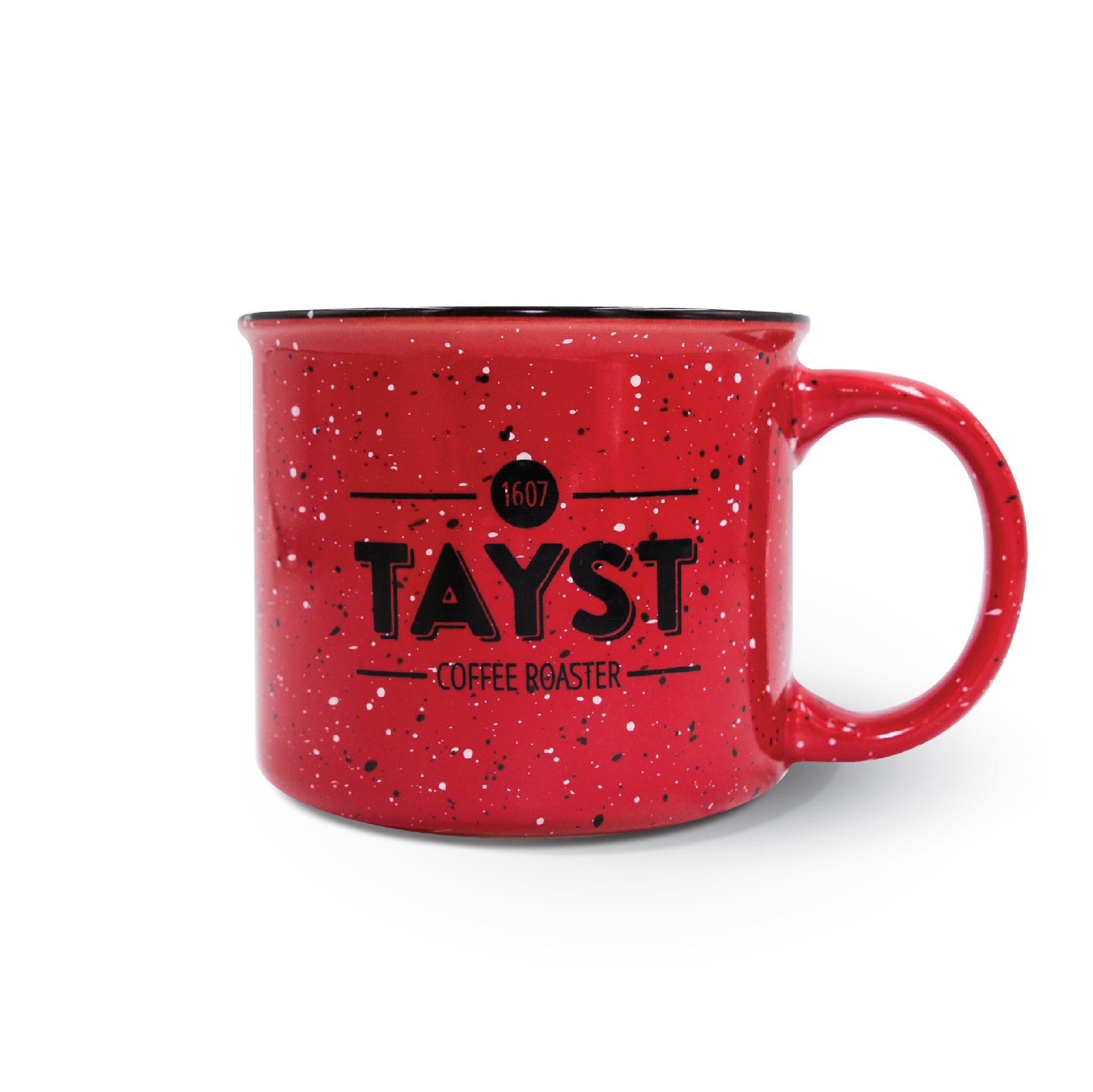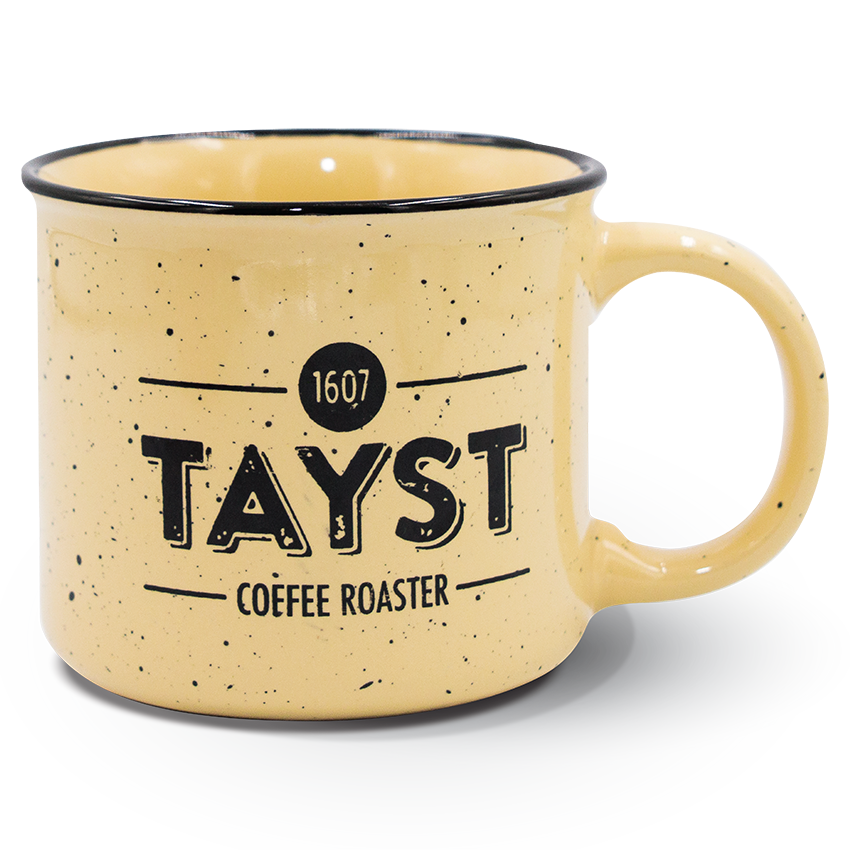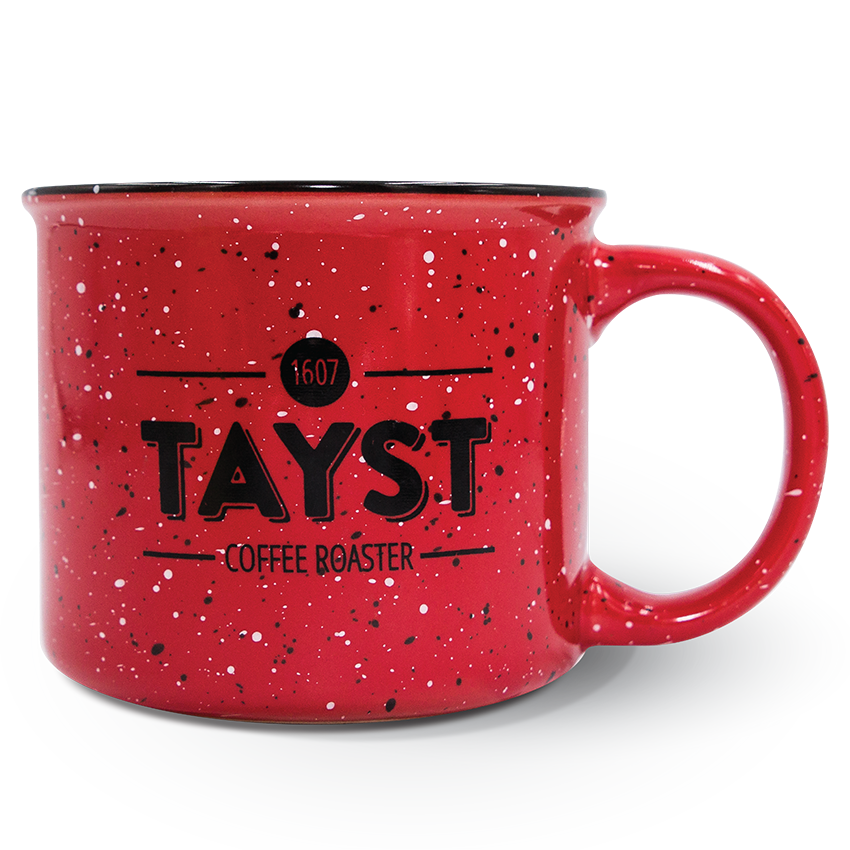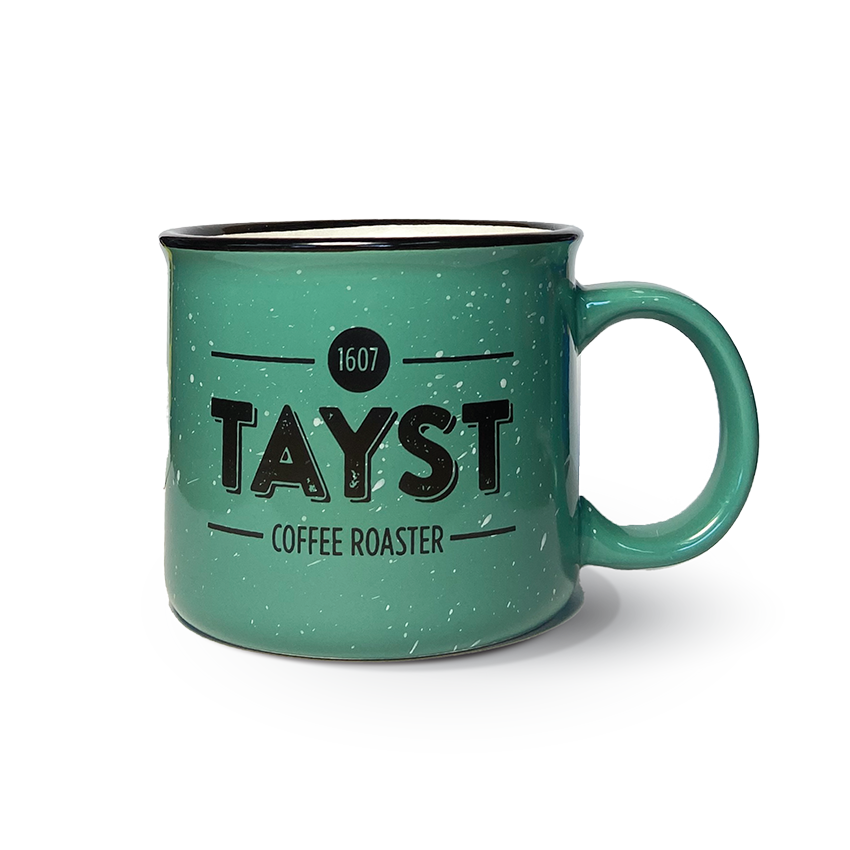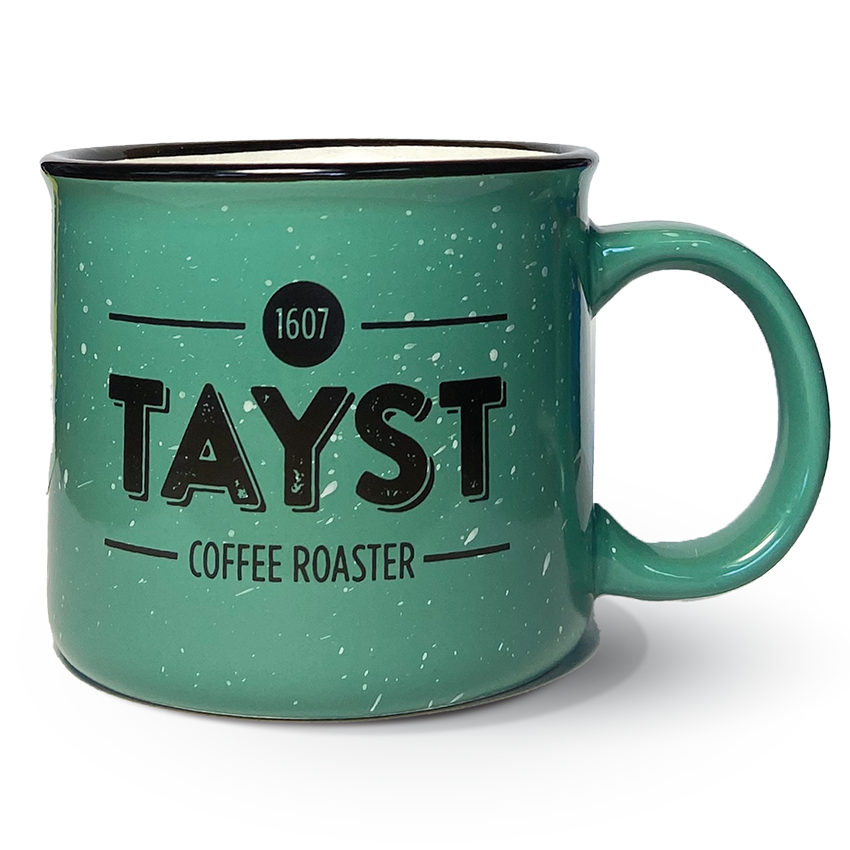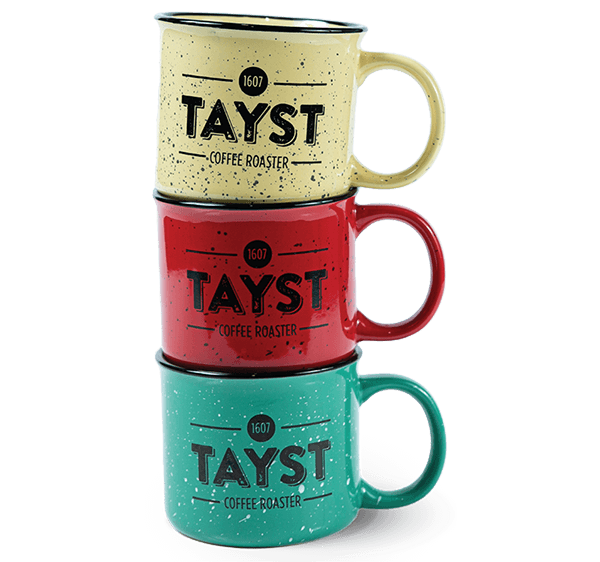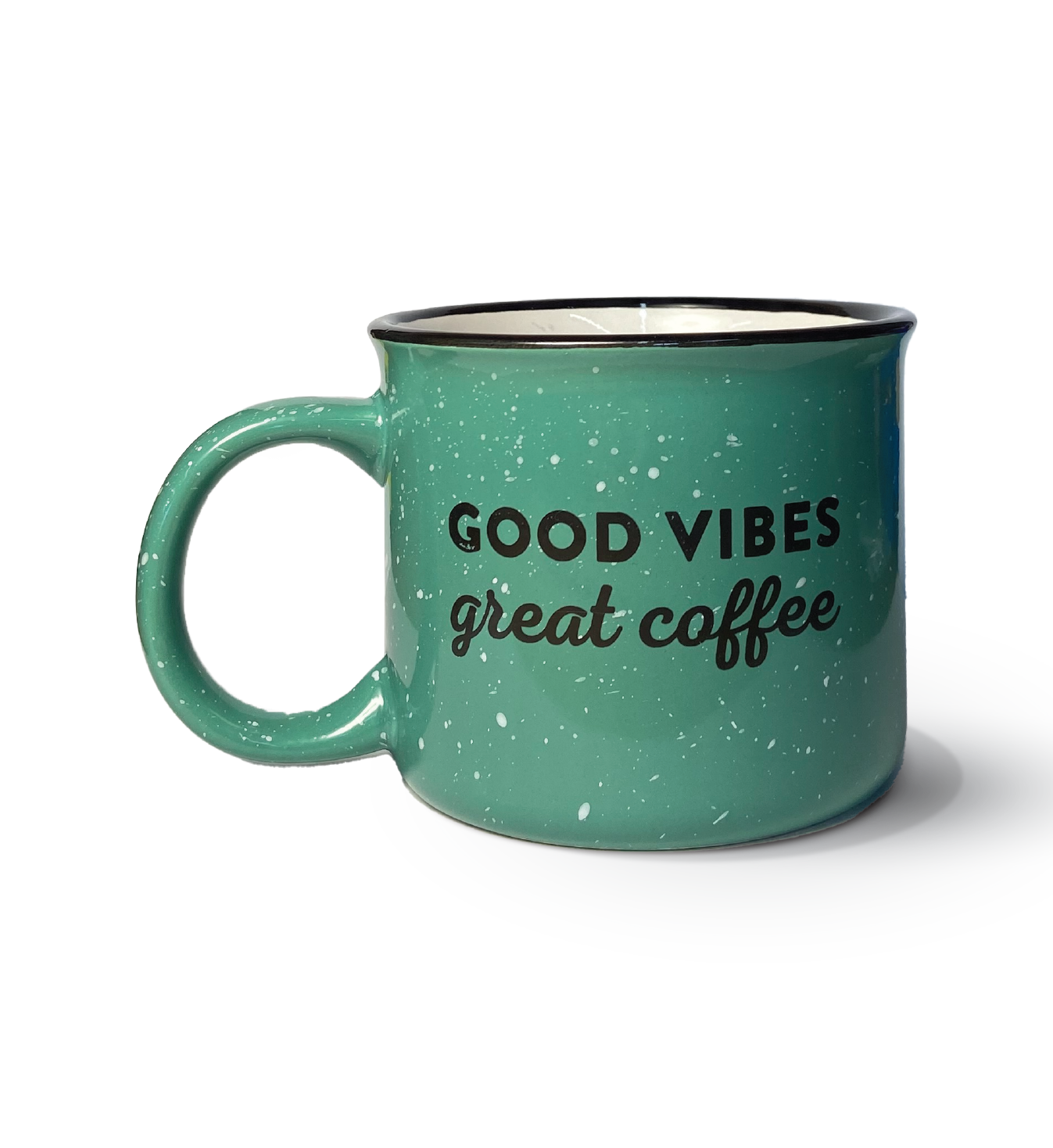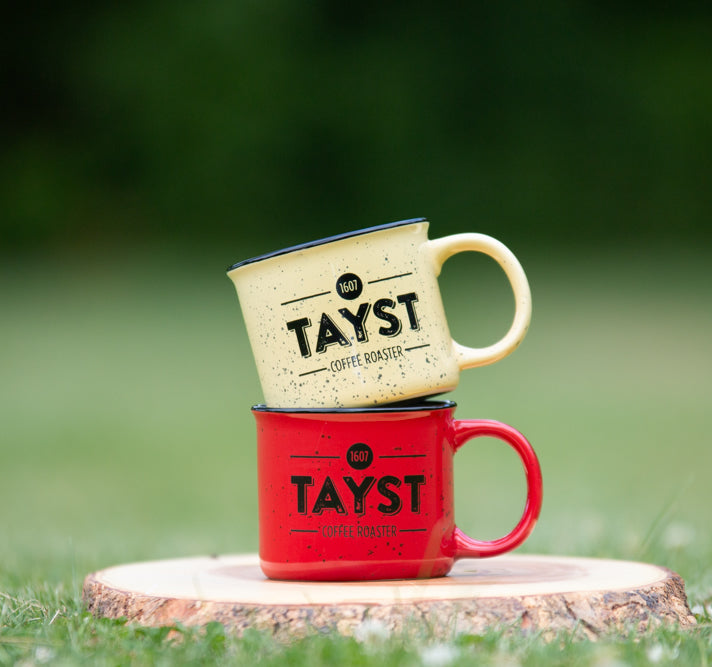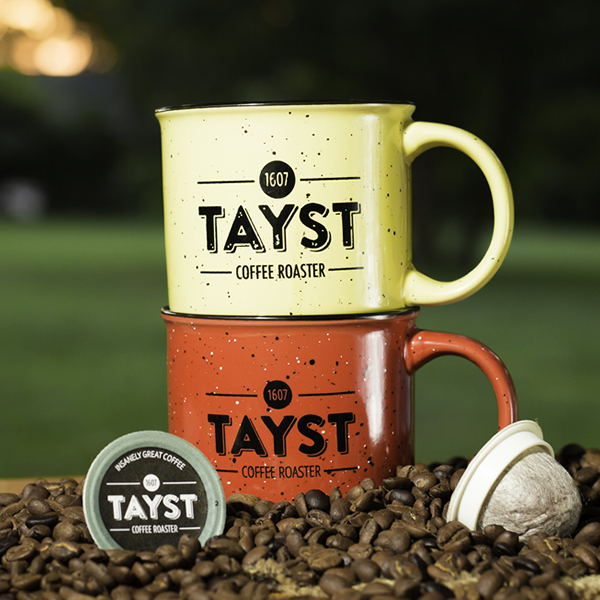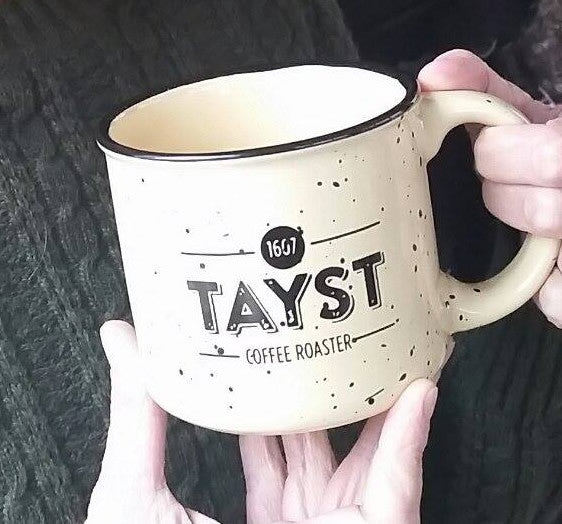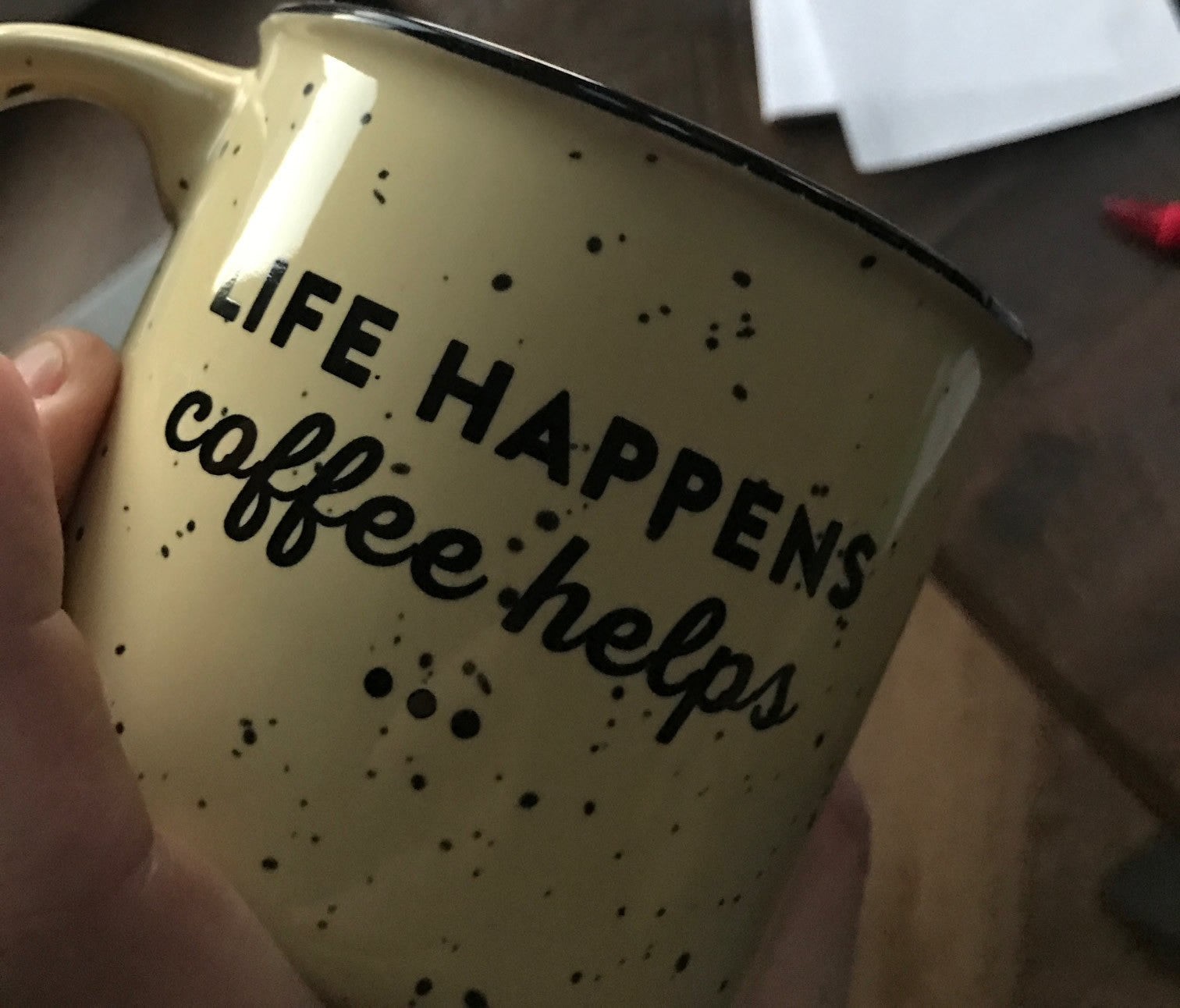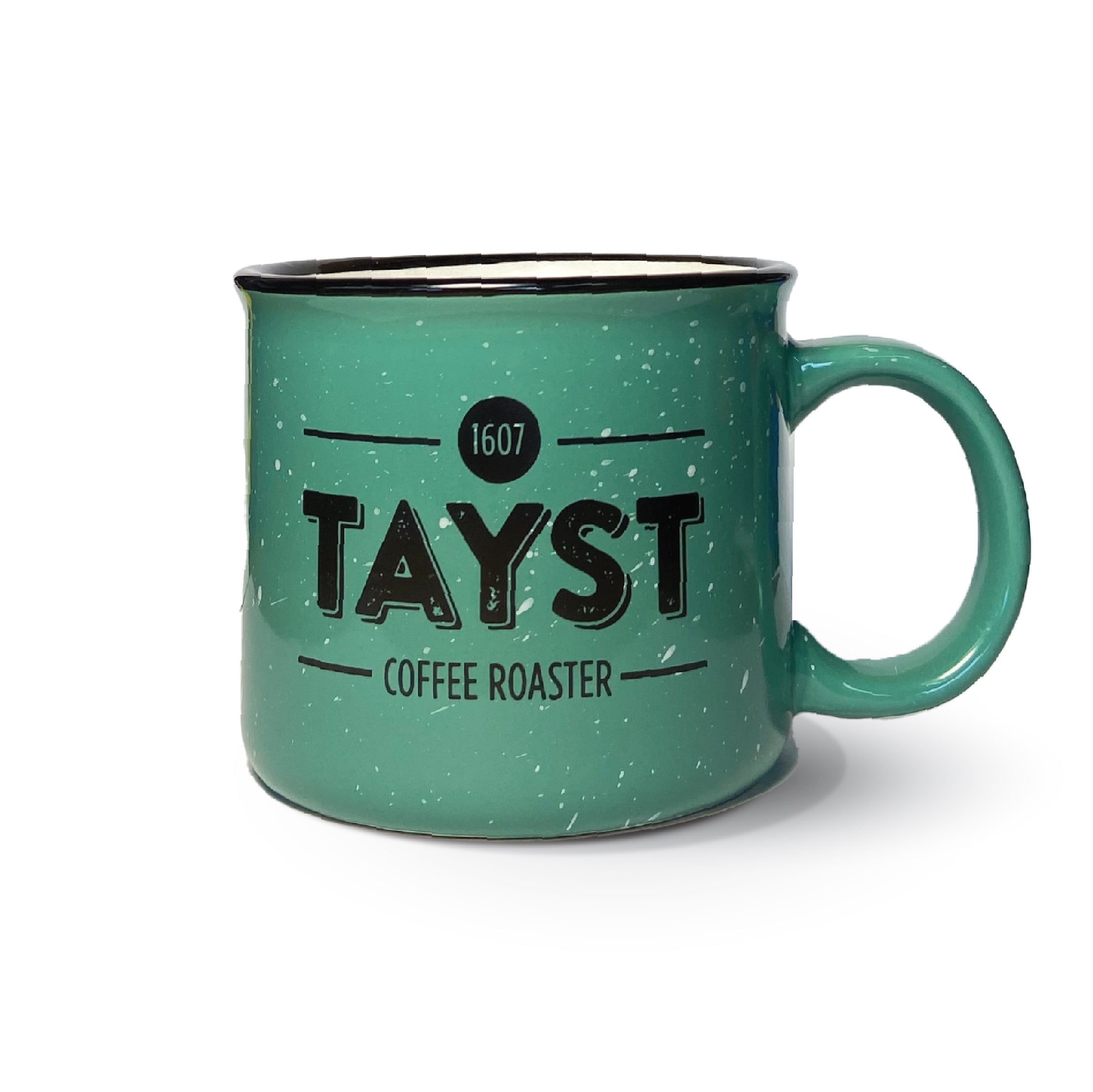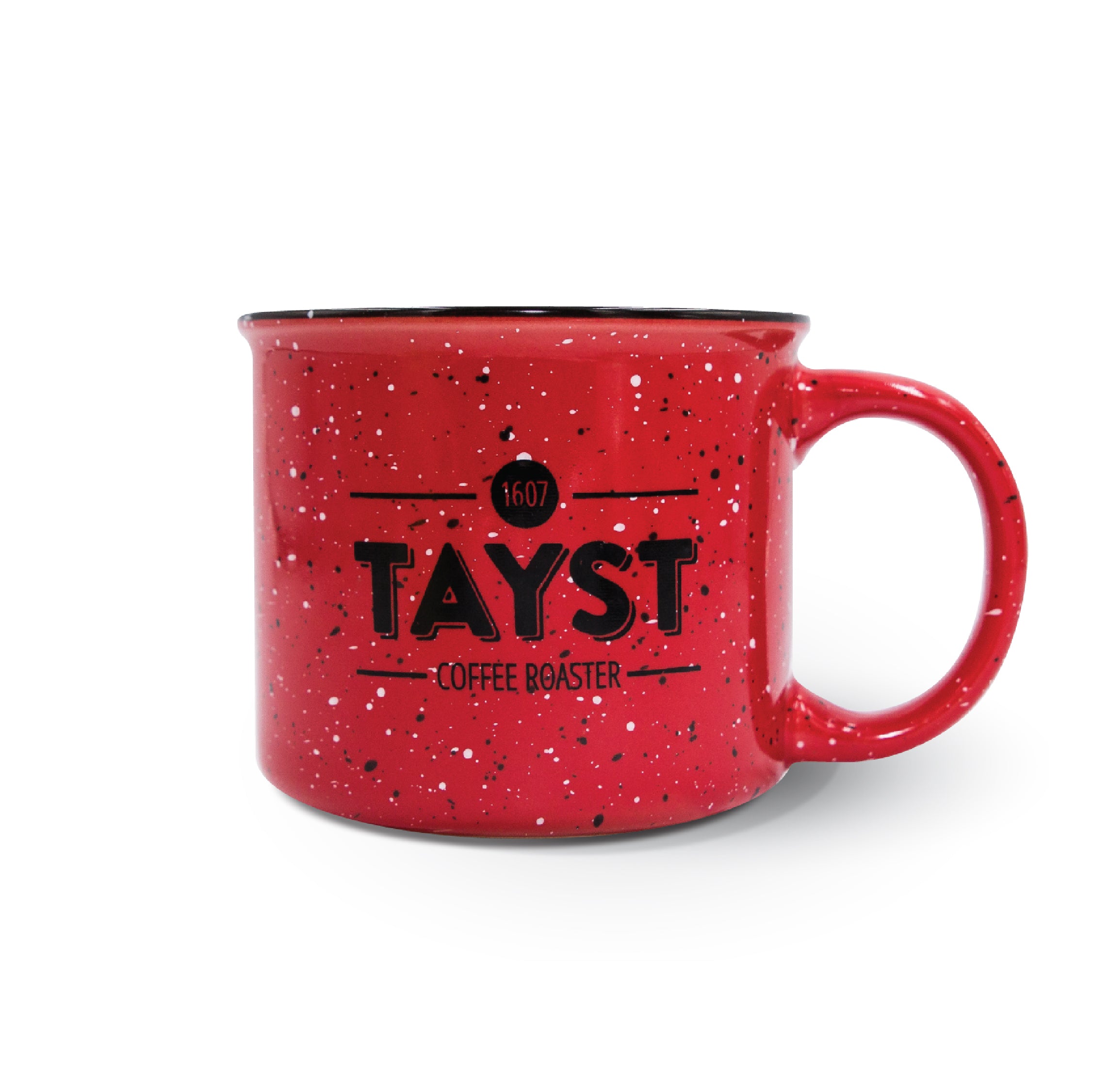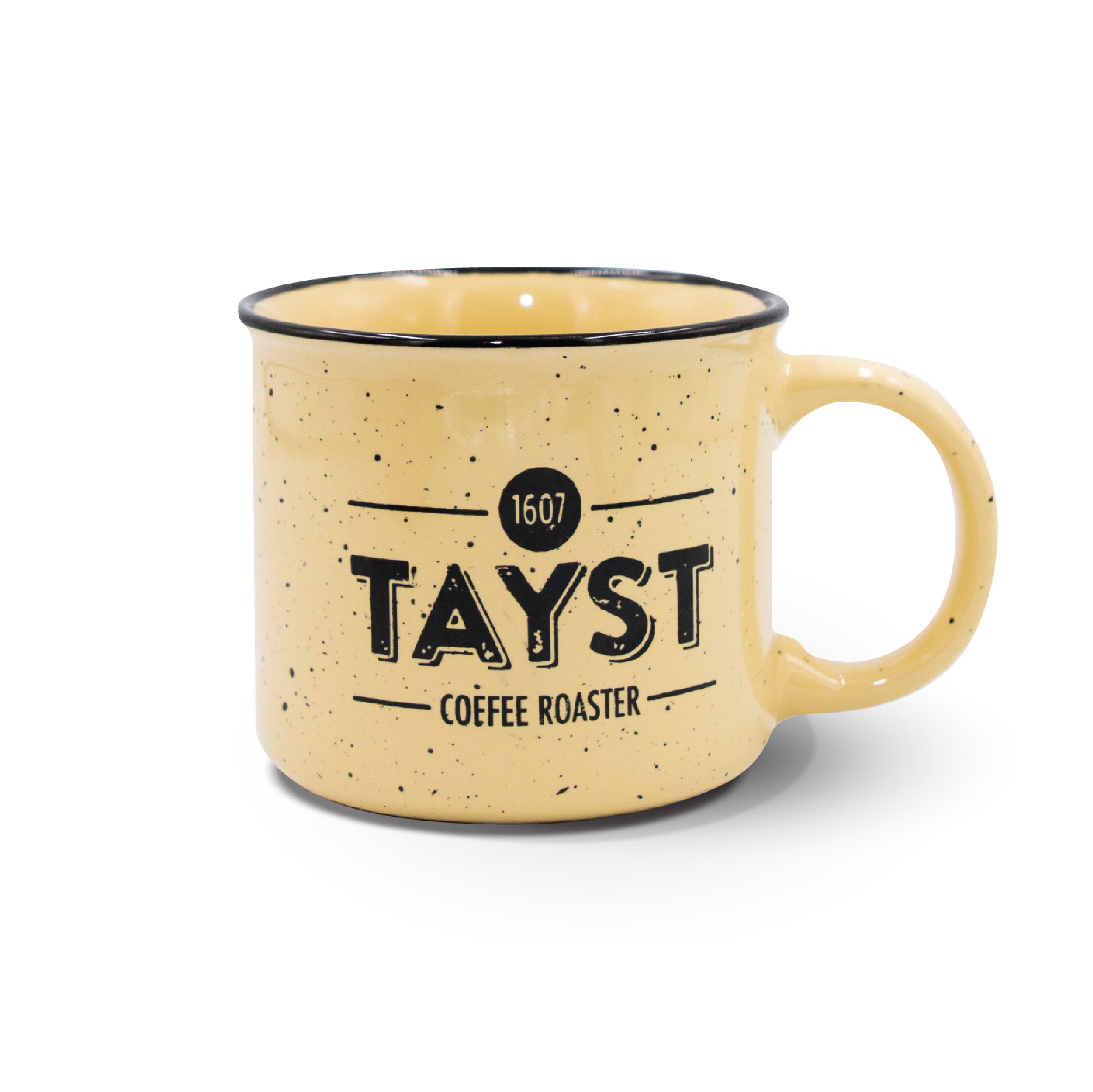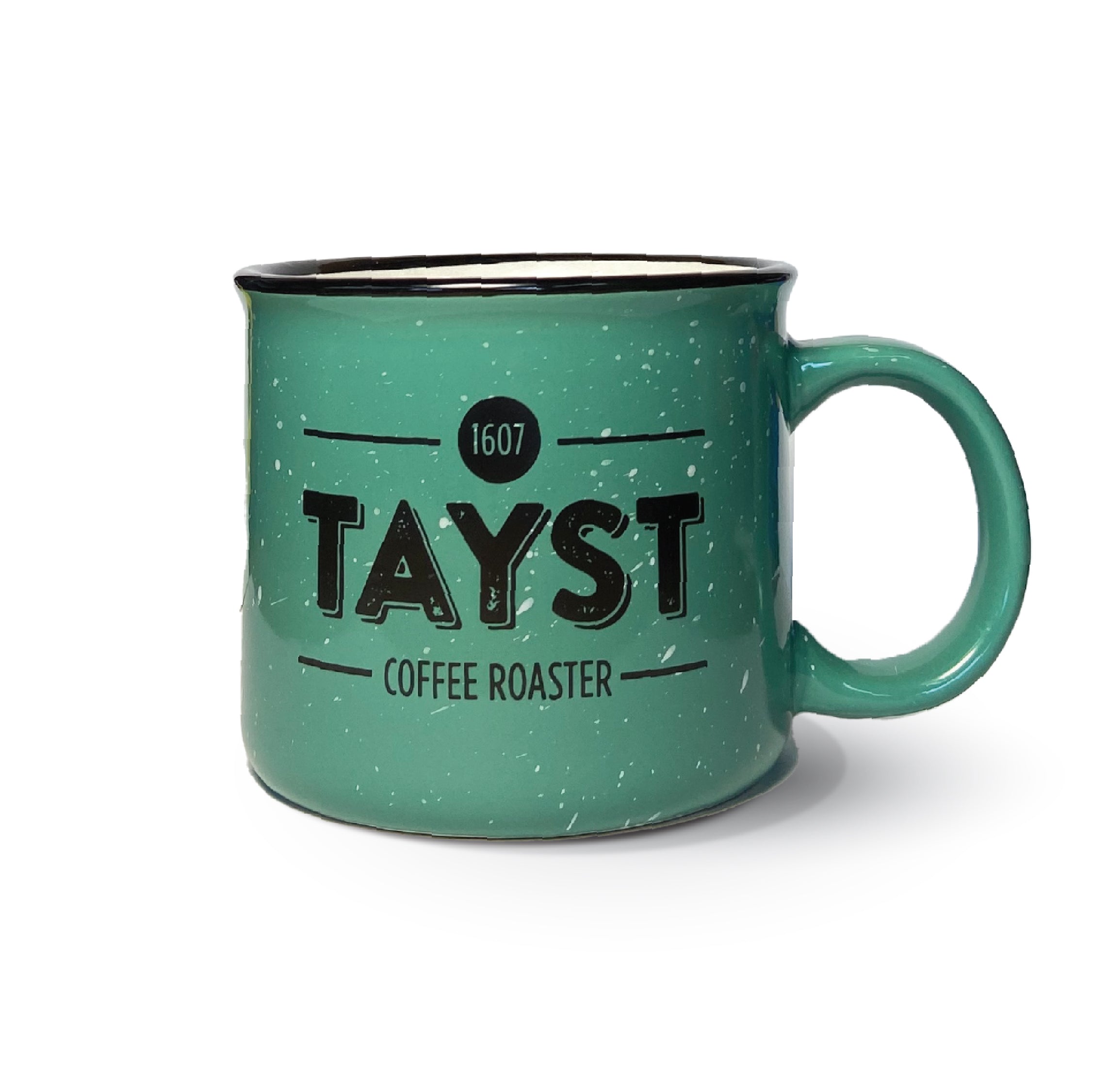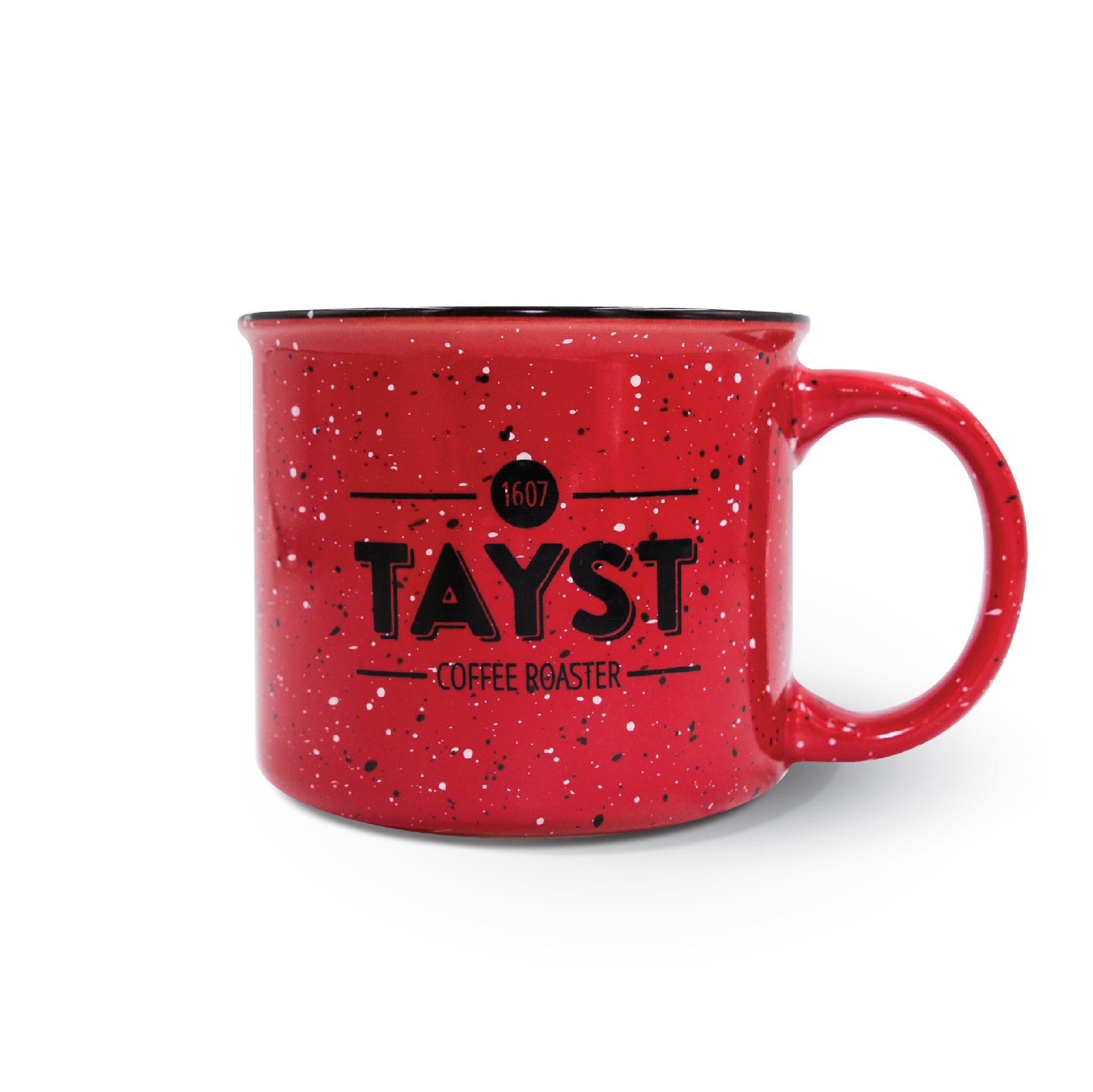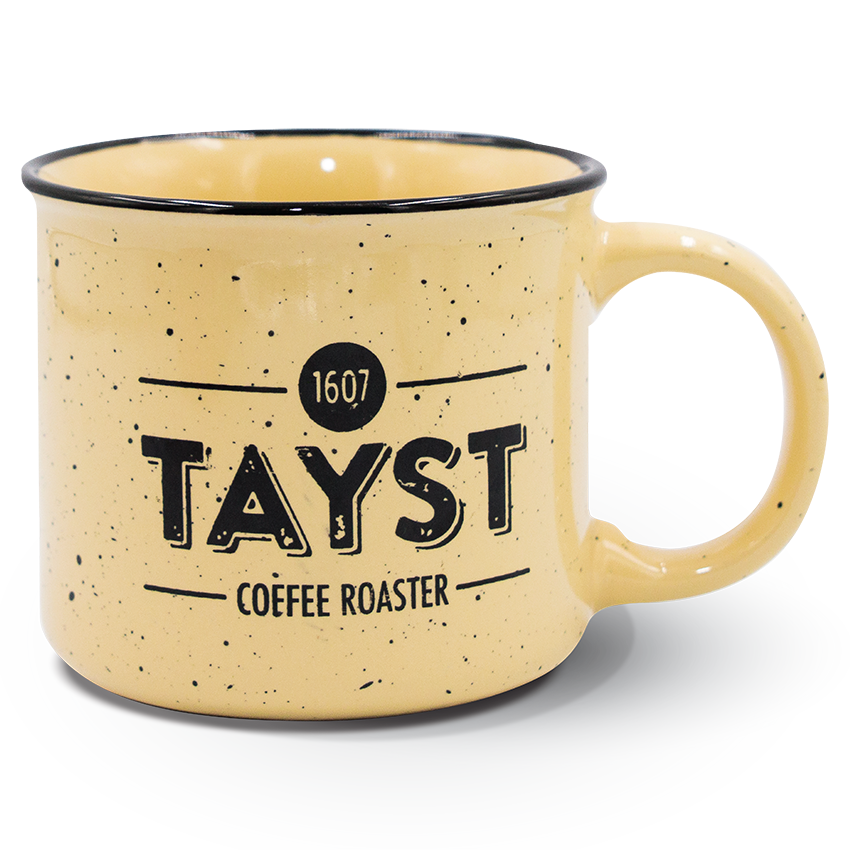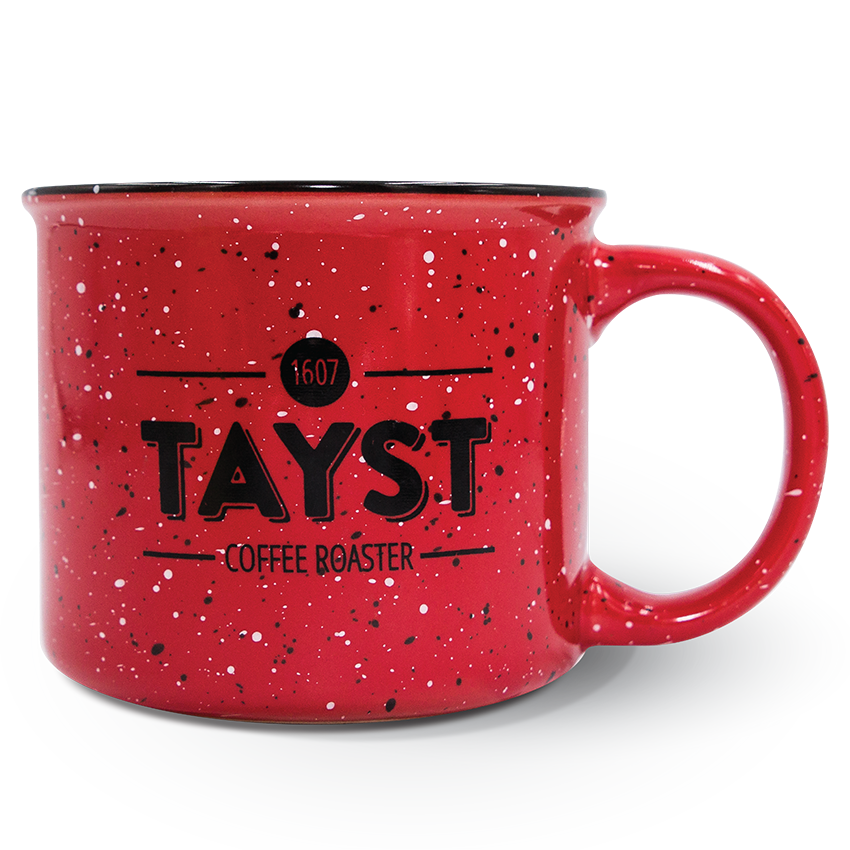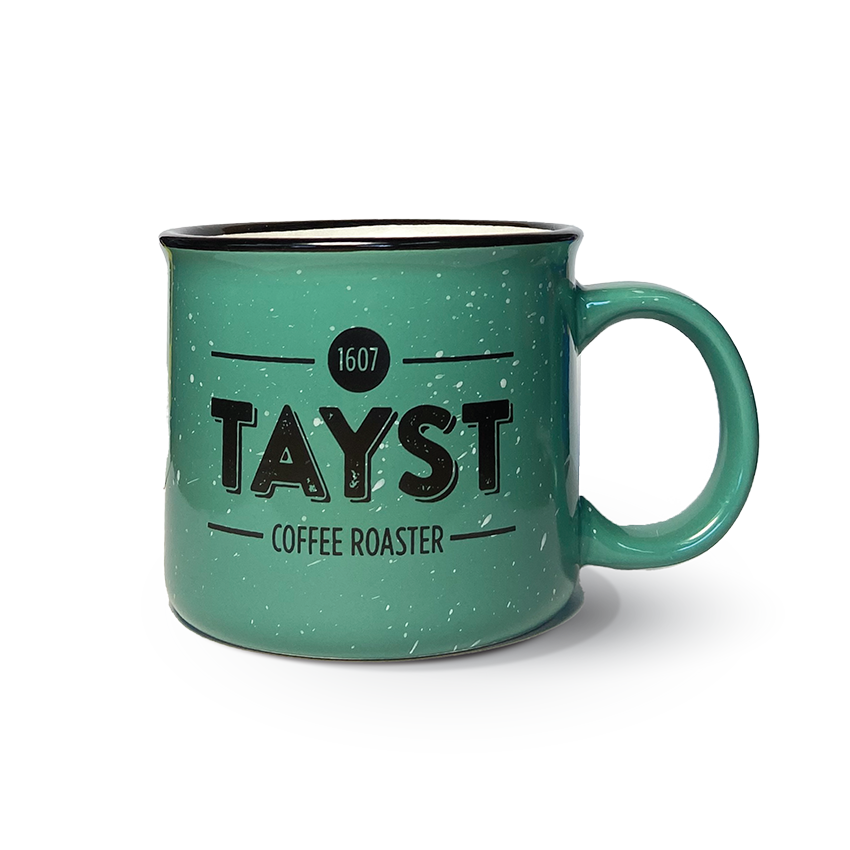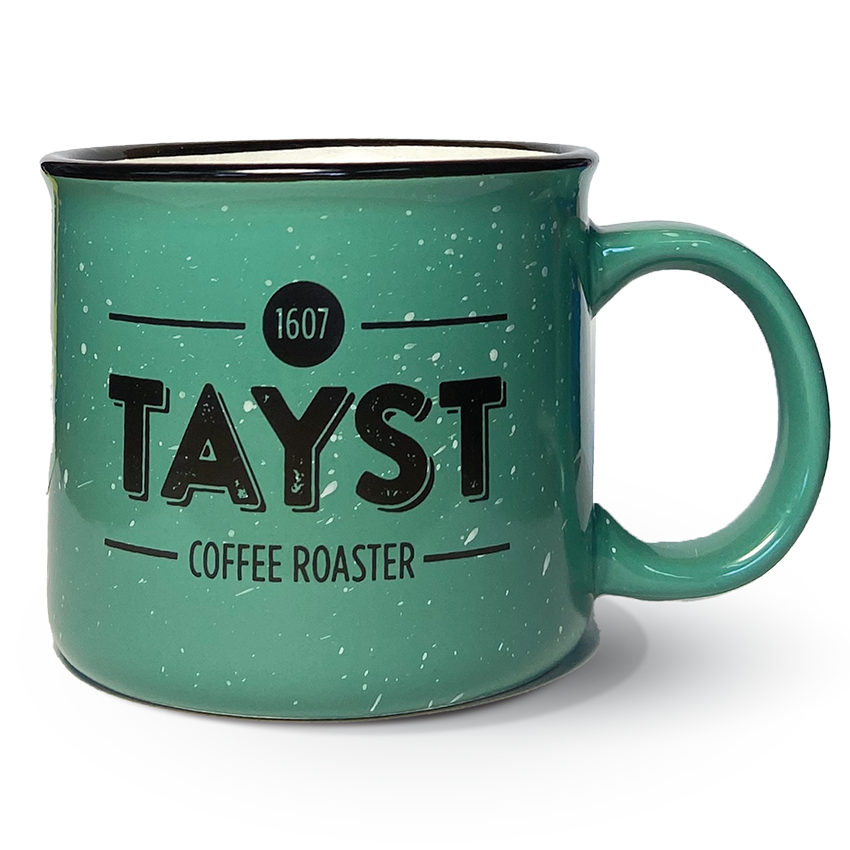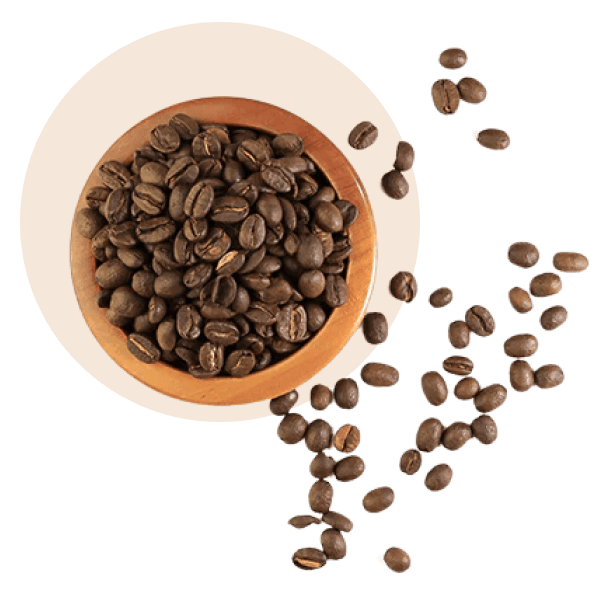 Product Description
Our Tayst coffee mug is like a warm hug for your coffee. It's unique and hefty and fits 13 oz. of your favorite Tayst coffee (or anything you want to put in it).  This speckled ceramic mug has a cool classic almond glaze color, with a black glaze rim.
Remarkable coffee. Better planet!
Our premium beans are roasted deep and cooled slow then portioned into a compostable pod for your Keurig. No plastic waste, no plastic taste!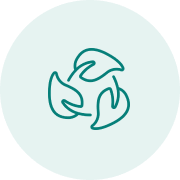 Compostable Pods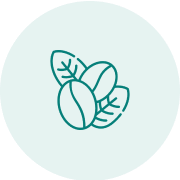 Sustainably Sourced Premium Coffee from the Rainforest Alliance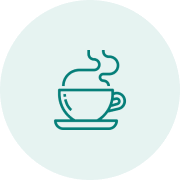 Freshly roasted and cooled slow to maximize the remarkable flavors.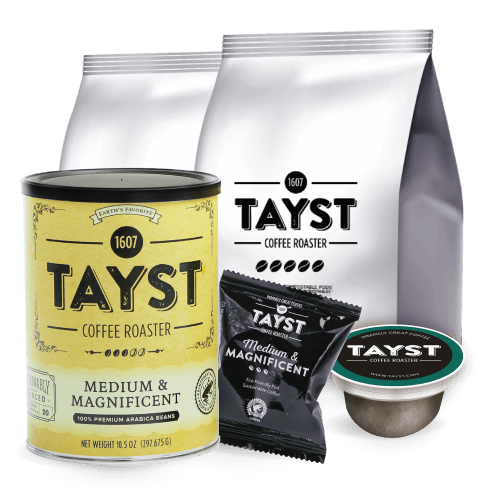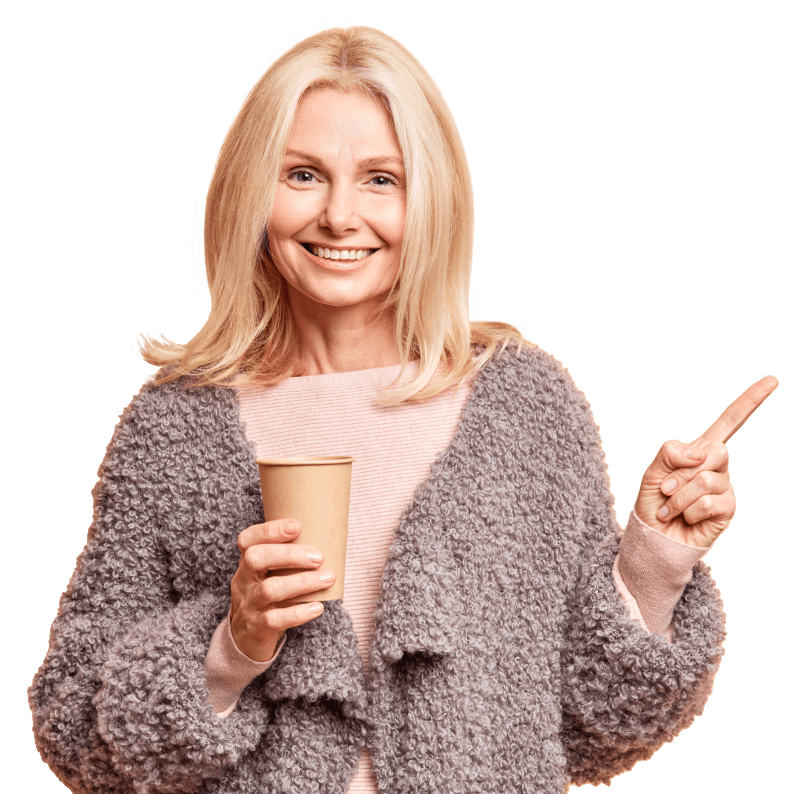 Why Tayst?
Full line of Sustainable Coffee Products

Eco-Friendly, and Plant Based Packaing

Support Coffee Farmers & Communities

Rainforest Alliance Certified

Doing Good Feels Great!